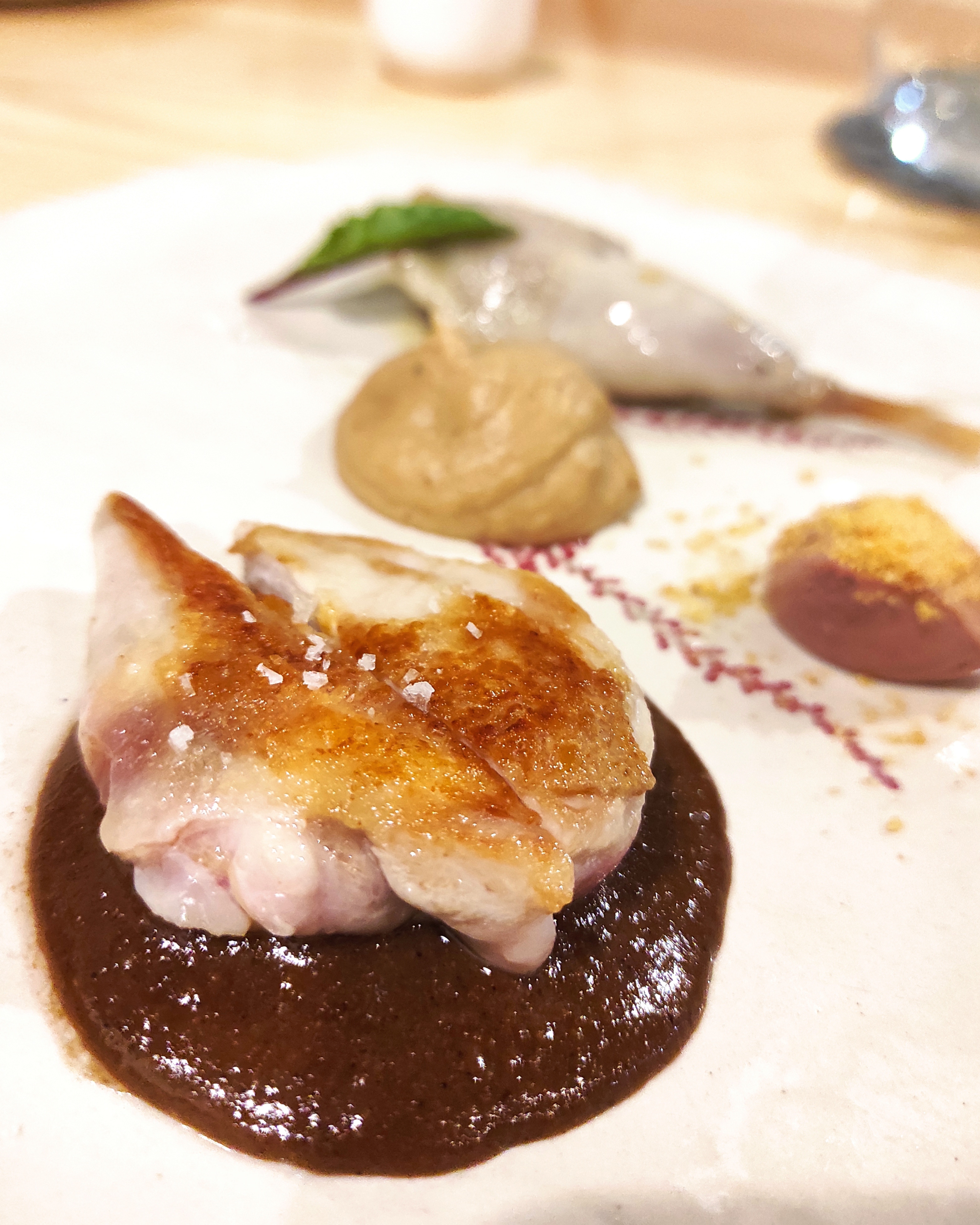 The tasting menu has now established itself in Gran Canaria. Every restaurant with a even a distant dream of getting in the Michelin guide, let alone bagging a star, has a multi-course extravaganza on the menu. In exchange for most of the contents of your bank account they give you seven courses (if you are lucky), three desserts, and wines to match.
The trouble with this extravaganza of flavours is that, like a night out at carnival, it can overwhelm the senses and the stomach. A little bit of a lot of things can be extremely filling, especially if washed down with a wide variety of wines. That said, tasting menus can also be a good way to find out what a restaurant offers without working your way through the whole menu.
Hestia: Las Palmas tasting menu
We headed to Hestia to try their tasting menu with empty tummies and high expectations as several friends have recommended it as amongst the best in Las Palmas.
The restaurant is tucked away on Leon Tolstoy close to the beach. All tables are indoors but that's not a problem on a March evening in Las Palmas. It's decorated like all smart restaurants are decorated at the moment: A a nod to mid-century modern, a vintage touch, a pop of pastel colour, and that round Ikea mirror with the Mobius strip frame that is everywhere. All perfectly pleasant without giving anything away about the origins or inspirations of the chef.
There isn't much more information online or on social media. Rather enigmatic, or maybe we just don't read the right magazines. Anyway, here's the young chef's Instagram and here's Hestia on Facebook.
The tasting menu at Hestia in Las Palmas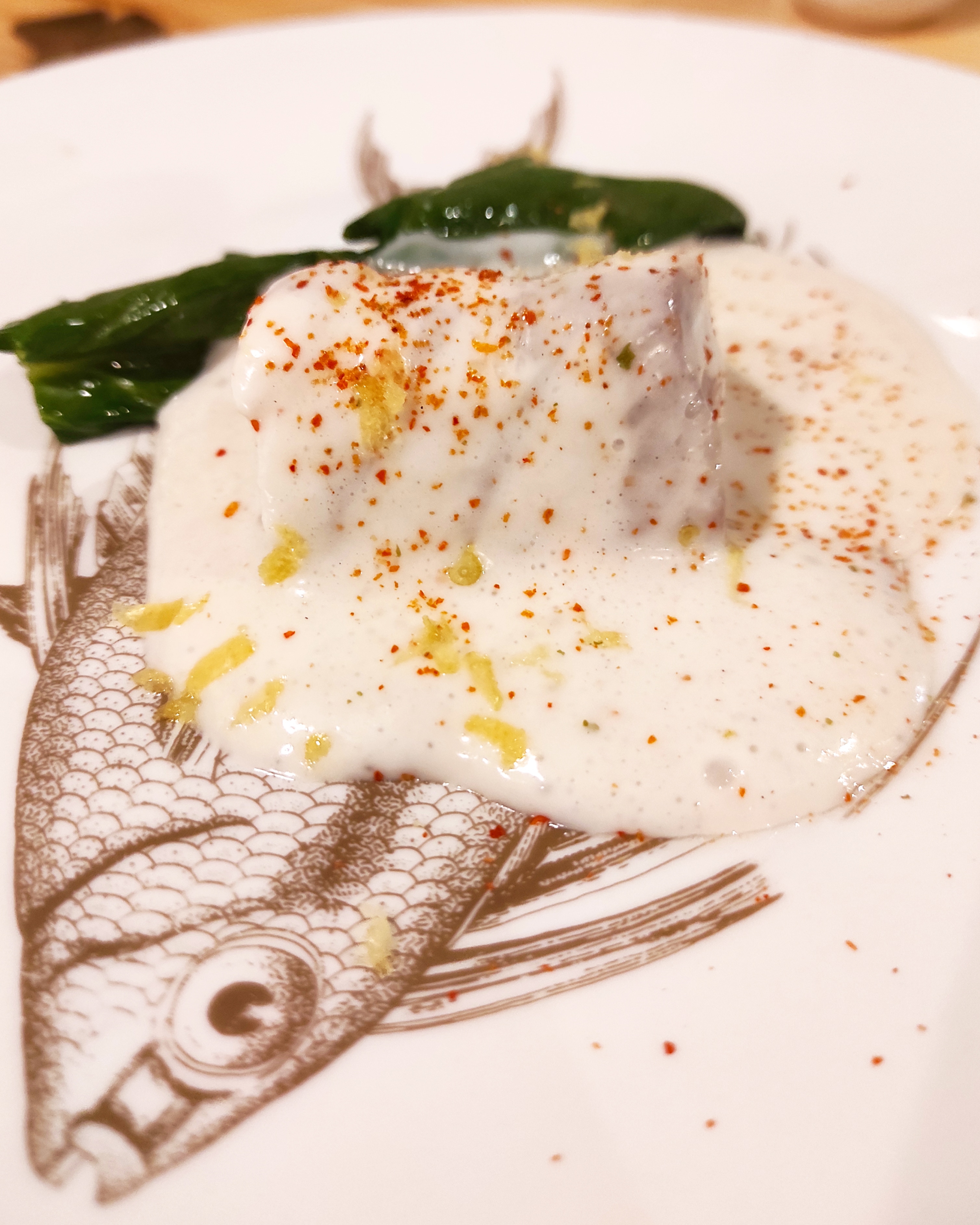 We opted for Hera, the shorter of the two tasting menus.
First up, tasty welcome snacks with instructions about the order to eat them in (pet hate).
Then, a vegetable tartlet with local goat cheese. Thin, crispy pastry but not quite enough of the sharp cheese to offset the rich filling.
A smoked risotto with boletus mushrooms, green beans and pine nuts that was superb.
Marinated amberjack (it was tuna on the night) with tomato sorbet. Well balanced, if unnervingly cold.
Slow cooked seabass in coconut and lime bechamel which was possibly the best bit of fish I've ever eaten.
A medley of partridge; breast, pate and leg; all tasty and well dressed.
The first dessert was a dense chocolate mousse with forest fruits and two blobs of what seemed to be HP Sauce.
The second desssert a delicious banana cream millefeuille with manadarin sorbet
The petit fours were yummy, especially the mini Oreo.
Each course served with a small glass of wine including a dry white from Los Berrezales in Agaete, a great sweet Madeira, a sake, a cava, a Spanish red, and the lingering dread of an inevitable fuzzy head the next morning.
The service was friendly and prompt and the explanations of each dish brief and useful.
To Hestia or not to Hestia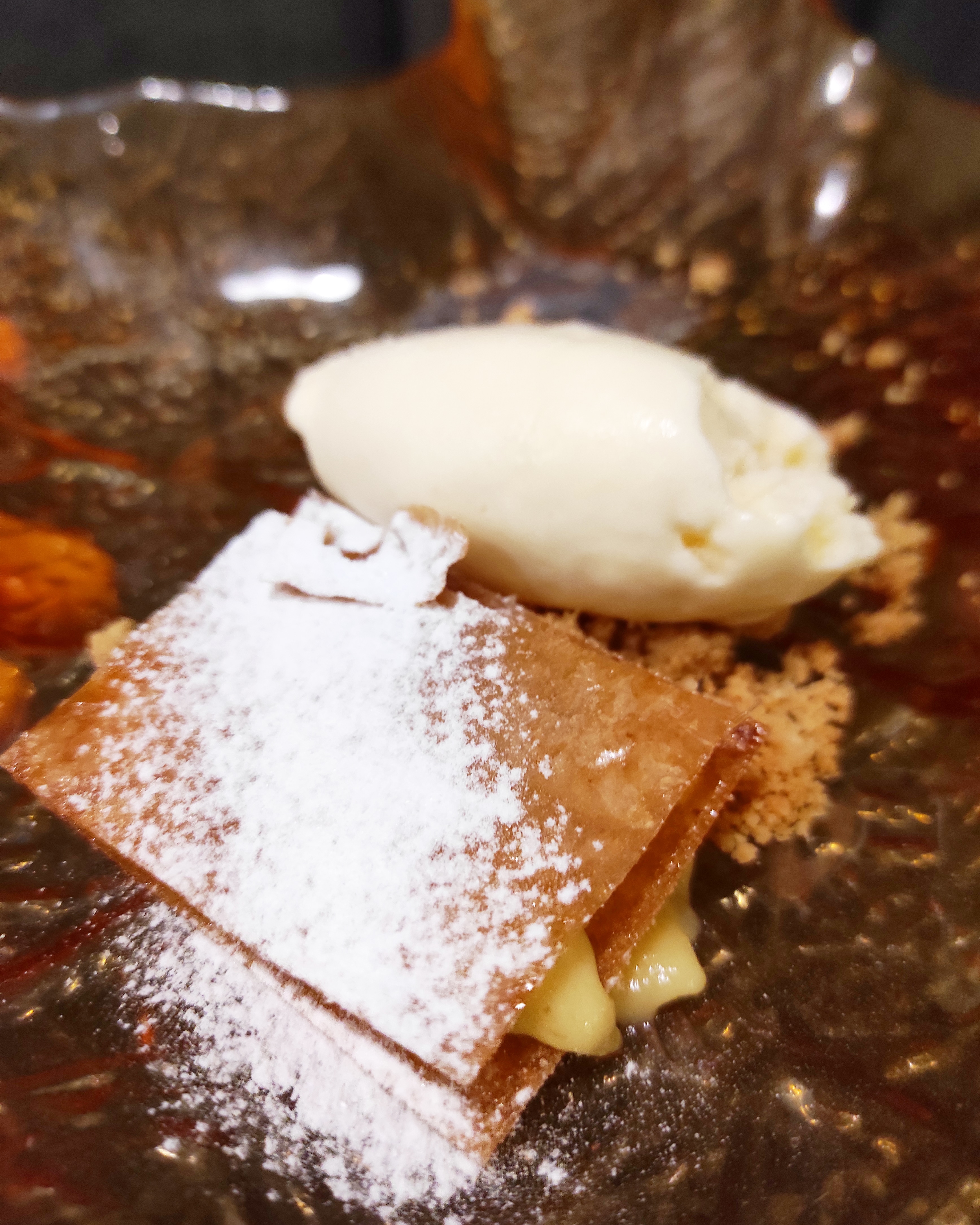 This is a quality restaurant that uses top notch ingredients and puts a lot into every dish it serves. The Hestia tasting menu (59 euros) plus wines (39 euros) was good value. Individual dishes on the menu range from 15-25 euros.
The smoked risotto and the coconut seabass were top notch. The chef also deserves kudos for making something delicious out of cooked banana because it's a tricky thing to pull off. There was also a pea pasta with Spanish ham sauce and sage oil that sounded delicious and we'll be back to try it.
We'd definitely recommend Hestia as a tasting menu option for a couple, or foodie group, in Las Palmas.