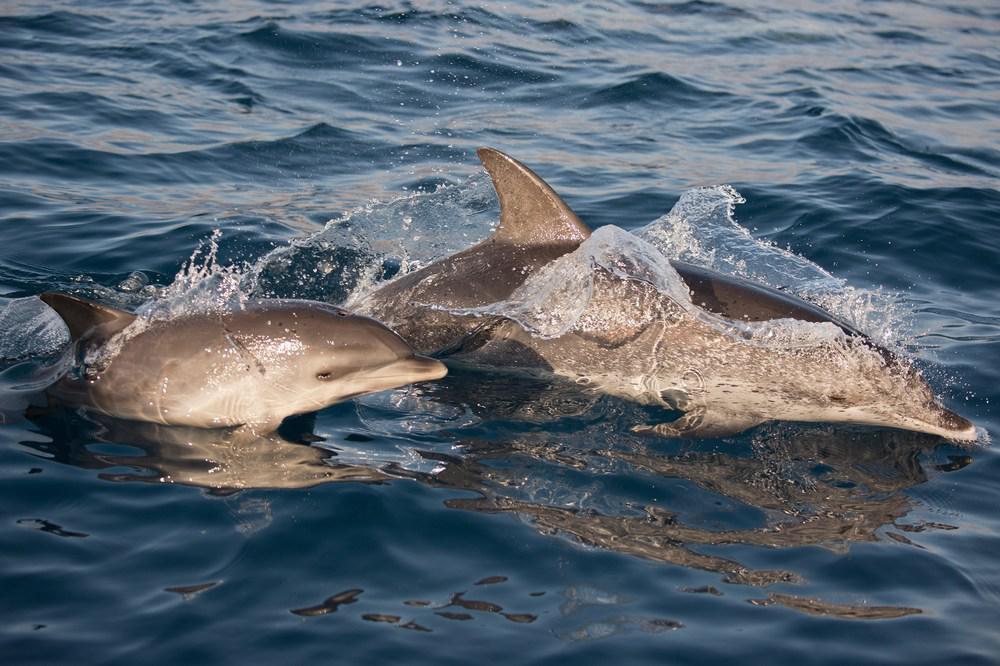 One of the longest-standing dolphin and whale-watching trips in south Gran Canaria and led by local sailors know the most about where to find the local cetaceans.
The Glass Bottom Dolphin & Whale boat trip in Gran Canaria sails daily from 11:00 – 13:30 and currently departs from the port of Puerto Rico. This trip is run by the Lineas Salmon company with decares of experience of the area.
Hotel pick up is included from the main tourist resorts in Gran Canaria including Playa del ingles, Maspalomas, Puerto Rico, Amadores, San Agustin, Taurito, and Puerto Mogan. The glass bottom boat is purpose built for Dolphin & Whale watching and sails with minimum disturbance to the sea life. The capacity of the boat is 100 but a maximum of 75 passengers is allowed on each trip to guarantee comfort and space.
Sightings of whales and dolphins in south Gran Canaria are very common and the boat has a success rate of over 90%. If you don't see them you get a free trip another day.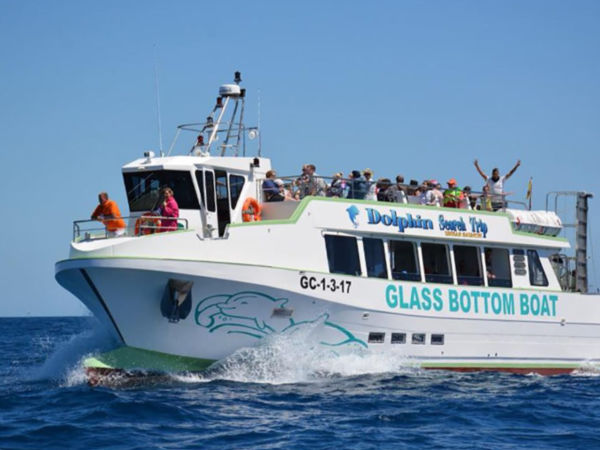 As well as enjoying the excursion you will enjoy the comfort of the boat. There are seats on the top deck for you to enjoy the sun and on the lower deck, there is a seating area and this is a great place to find shade especially for young children and of course this is where you can admire the glass bottom views.
This excellent whale and diolphin trip leaves every day except Friday at 11am. Pick up times are from 09:00am - 09:45 depending on your resort and will be confirmed in your booking confirmation email as soon as you have booked. Return transport is included.
Bring a sun hat and plenty of sunscreen and please don't waer high heels for this trip.
Book this trip here today to reserve your spot on this popular trip. You pay a small deposit and pay the rest on the day.
We also have a price match promise, if you find the same excursion cheaper anywhere else online we will refund the difference. If you have any questions you can call our helpline on +44 800 920 2208 and it is open from 08:00-22:00, every day and we will be happy to help. The deposit that you pay when you reserve your trip, is processed through our secure SSL encrypted booking platform.