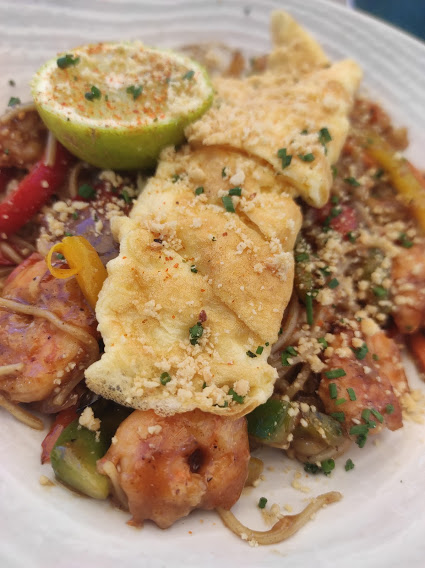 We stopped at Blossom Art & Food for lunch just because it looked so pretty and most of the other stands at the food strip on the top floor of The Market wetren't open. The serfvice was frioendly and efficient and the food did look like a piece of art. Unfortunately, it tasted like one too.
It feels mean to give a restaurant a bad review during these times when just being open is an achievement. However, the freedom to be honest is one of the main reasons we decided to go down the route of member-only content.
Blossom Art & Food has a great location at the tip of The Market shoppping centre. All tables are outdoors and shaded by yellow canopies and umbrellas. It feels bright and airy and there is a good breeze.
The menu is international and the Thai dishes caught our eye straight away so we ordered the Thai salad followed by the Pad Thai. The salad looked great with a generous helping of prawns and bits of mango. The salad was a bit old and we had to fish out a couople of brown bits. And they seemed to have forgotten the dressing because it was dry. The prawns were fine although the batter could have been crispy rather than soft.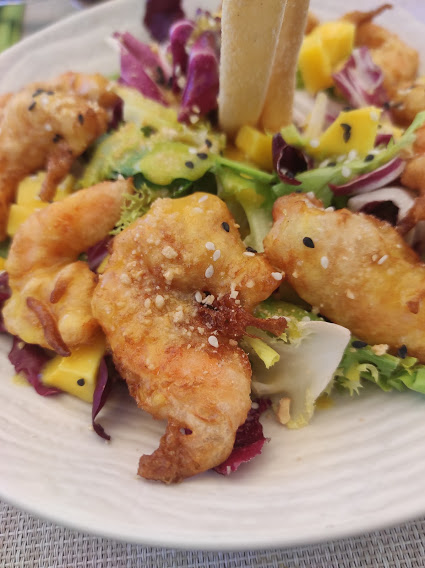 The Pad Thai was of a smiliar quality with mushy spaghetti instead iof noodles and the sweet/ sour balance all wrong. It tasted like it was made by siomeone who had never eaten a real one.
Maybe we asked too much by ordering two Thai dishes at a restaurant that isn't a specialist but if they are on the menu, they should be good quality.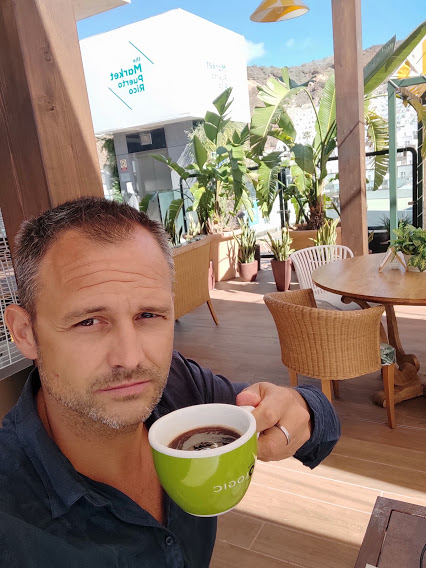 We'd go back for a sunset drink just just for the location but I don't think we'd eat here again.