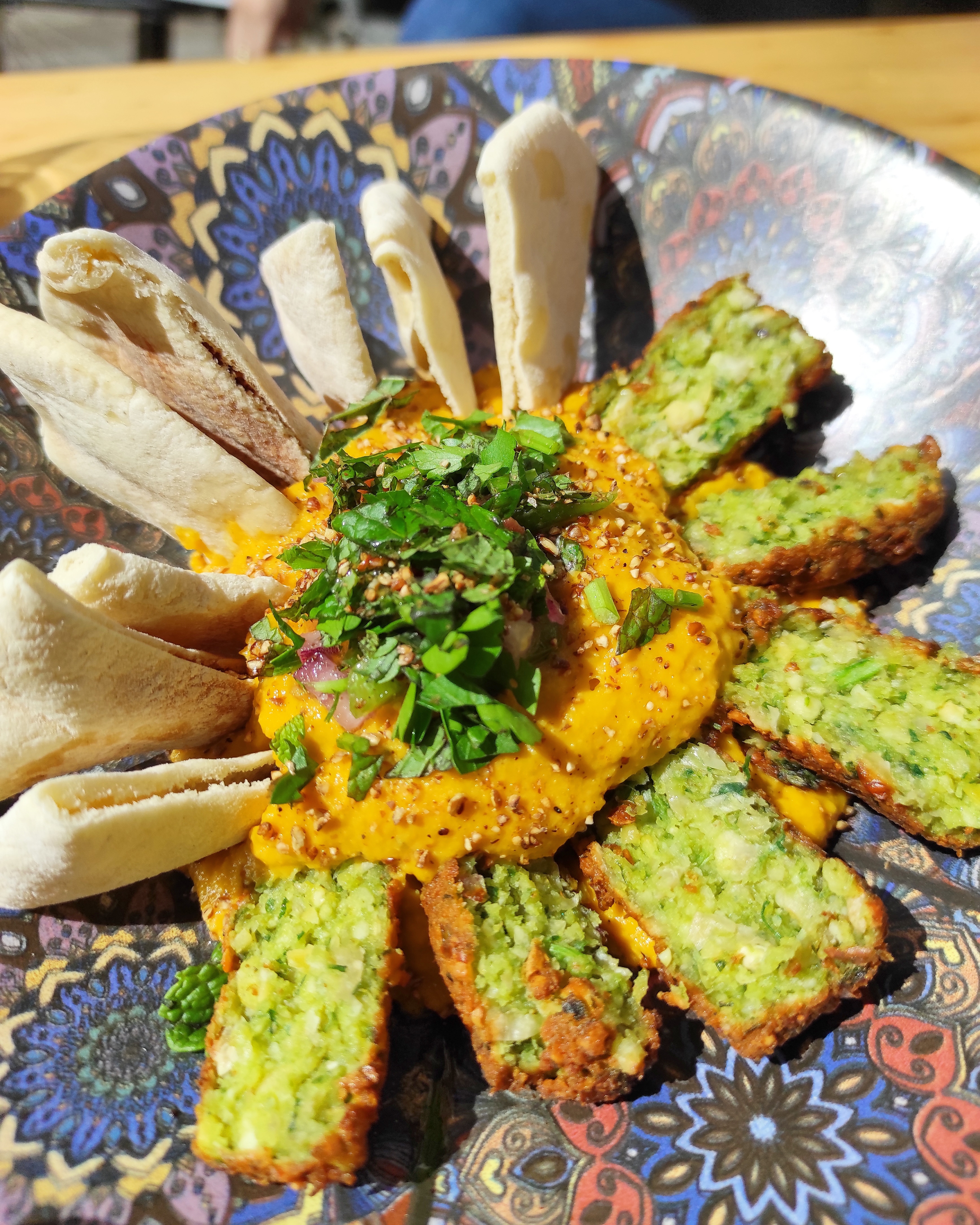 Bululú, quite appropriately on the corner of Calle Venezuela and Olof Palme in Las Palmas, is a South American restaurant that looks towards the Caribbean and beyond for its inspiration.
Its food is a fascinating fusion of South American and Latin Caribbean ingredients and dishes with a healthy hint of Lebanese influence mixed in.
If that sounds like too much geography for one restaurant, don't worry: Bululú pulls it off. This is a restaurant that really understands food and specifically what makes Latin American food so delicious.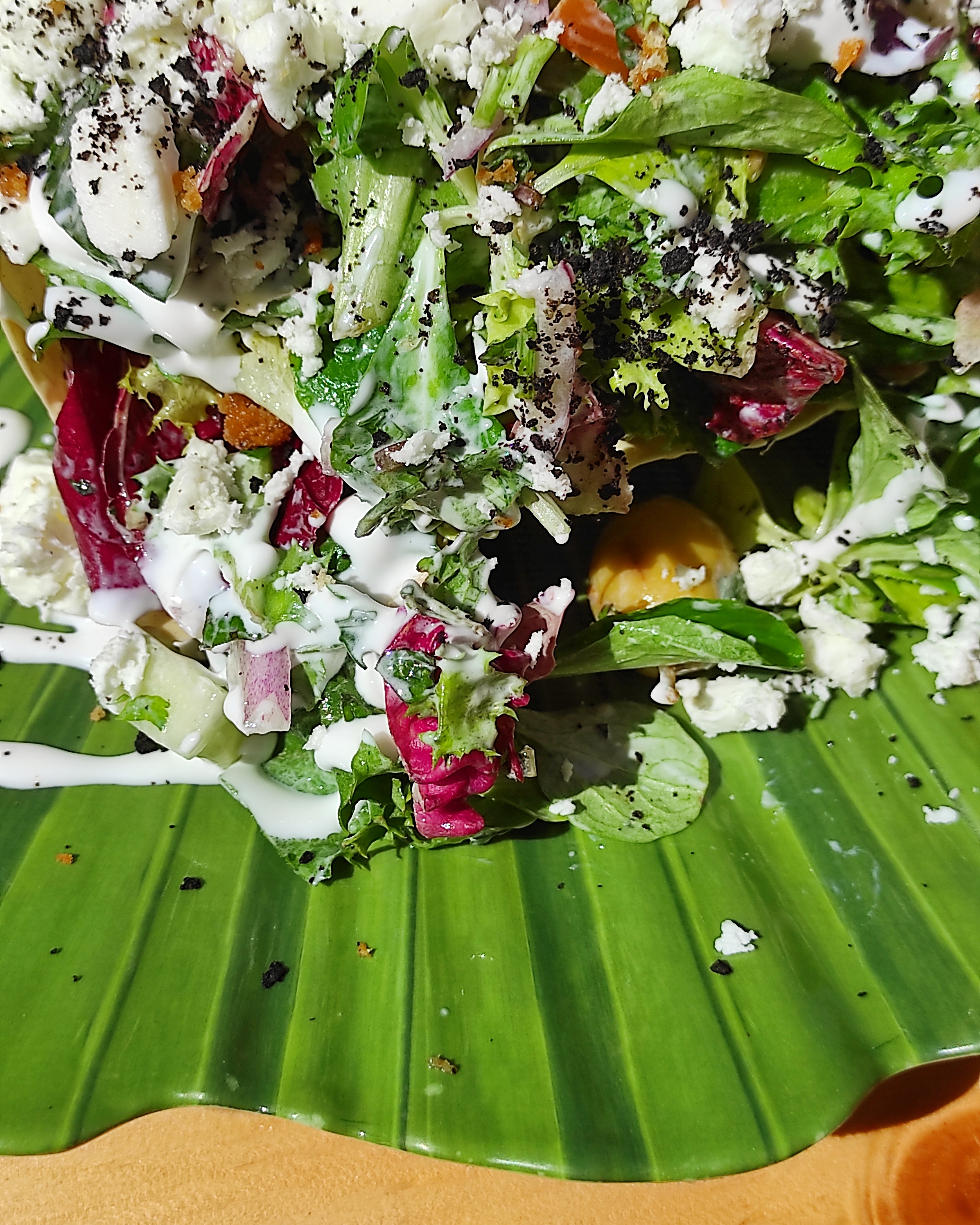 It plates up an elevated mix of sweet, hot, rich and crispy in every dish. Pabellon criollo with crispy arepas and bananas fried to the point of caramelisation. A fatoush salad that is generous and moreish, hummus with marrow and curry, served with excellent falafels. For dessert, a rich quesillo with just the right amount of dulce de leche.
The quality food comes with service to match. Friendly, efficient, always smiling, happy to advise. In fact, Bululú pretty much has this whole restaurant game nailed down.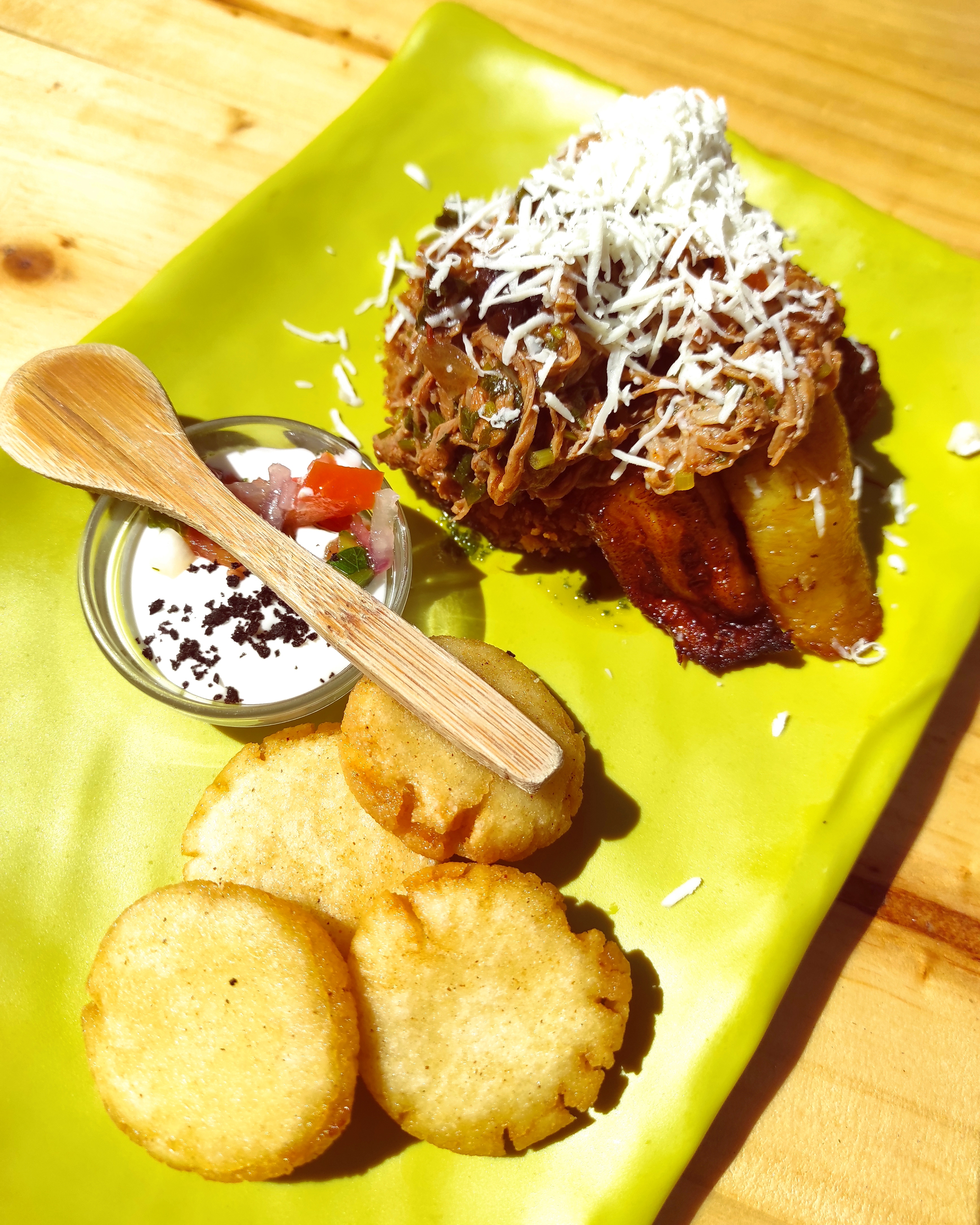 Great value and just the perfect spot for lunch in Guanarteme if you are bored of the tyranny of always having to sit on the beachfront.
Book for a weekend table or arrive early for weekday lunchtime as Bululú has a loyal local crowd.
On Tripadvisor
Tel: 828 66 10 79