Renting a car in Gran Canaria is the best way to explore the island and it doesn't need to be a stressful experience if you follow our tips for the perfect Gran Canaria car rental.
One of the most common questions we get asked at Gran Canaria Info is "what is the best way to rent a car in Gran Canaria?".
The answer is always the same: It depends what you are looking for...
The cheapest deal is always too good to be true
If you want the cheapest possible car, it is tempring to go online and choose the lowest price from a car rental website. Howver, be prepared for extra charges once you arrive at the airport. Things like extra insurance that is only obligatory once you go to collect your car, fuel surcharges, deposits blocked on your credit card, or claims for damage to the vehicle or unpaid fines after you get home. The cheapest deals in Gran Canaria are hardly ever as good as they sound, especially on comparison websites.In fact, we get so many complaints about cheap Gran Canaria car rental that ends up being expensive that our advice is to never take the cheapest online deal.
Book local with a reliable company
To avoid the extras that almost invevitably come with the cheapest online car rental offers, go to one of the reliable Gran Canara car rental companies and book a car direct. Autoreisen, Plus Cars and Cicar are the three that offer consistetly good value cars with no hidden extras from Gran Canaria airport.
You may have to queue to get your car, or even wait for a bit as there is still a shortage of budget cars on Gran Canaria after Covid: The leasing companies sold their fleets and are now having trouble getting new cars to replace them.
The big box hire companies are expensive in Gran Canaria
Car rental in Gran canaria is really good value but nobody seems to have told the big boys like Hertz and Avis. Their standard offer is often way more expensive than all the other options. If you have a business account, or come at a busy time and there is nothing else available, go for it. But first, contact our trusted car rental partner...
Use Mr Car Hire Gran Canaria for a good deal and peace of mind
There is no way any small local operator can match the cheapest prices on offer online or with the big local companies. However, local companies can compete by offering a quick pickup , fully comprehensive insurance as standard, ongoing support during your holiday, and even pickup and dropoff at you accommodation.
So, if you just want to arrive, grab your keys and go, rather than queueing at a car hire desk, get in touch with Mr Car Hire. If you want a car delivered to your hotel or apartment building, then picked up at the end of the holiday. Get in touch.
If you'd rather have complete peace of mind and instant communication with, ask for a quote.
Mr Car Hire offers the complete Gran Canaria hire car service with car-to-door delivery anywhere on the island, fully comprehensive insurance and 24/7/365 support.
Best of all, he does it at great prices and offers top service, no queues, dirty cars or long waiting times
You won't get the cheapest possible price because they are almost always loaded with hidden extras.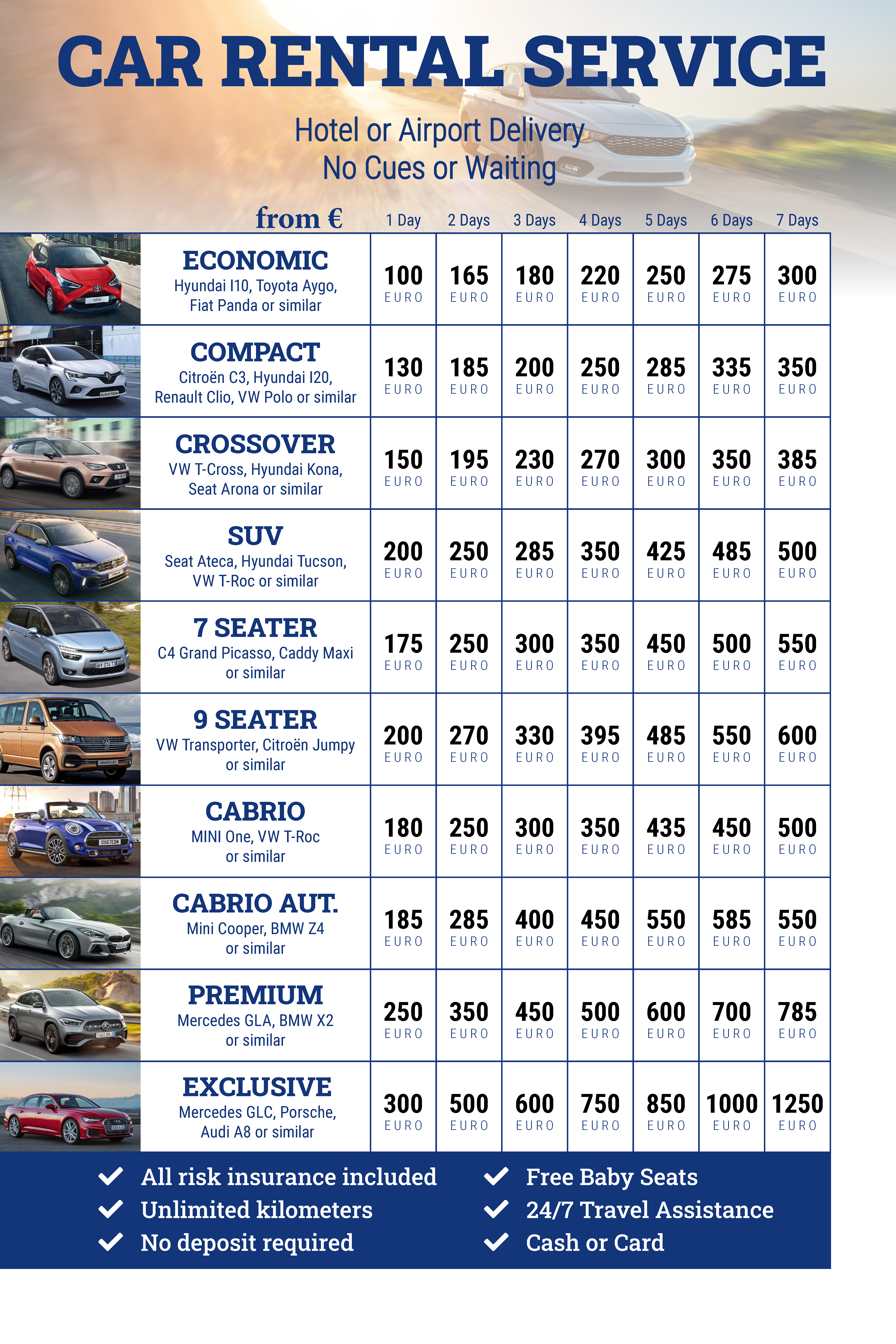 Alex Says: For a hassle-free Gran Canaria car rental and complete peace of mind, Mr Car Hire is Gran Canaria Info's recommendation.
Rent your car via Mr Car Hire and you'll get:
A wide choice of cars at reasonable prices with absolutely no hidden extras
Delivery to anywhere in Gran Canaria and car collection anywhere on the island
Comprehensive insurance and 24/7/365 support and breakdown cover
Personal service and a completely stress-free car rental experience
Contact him right here and Mr Car Hire be right back in touch.