Pasito Bea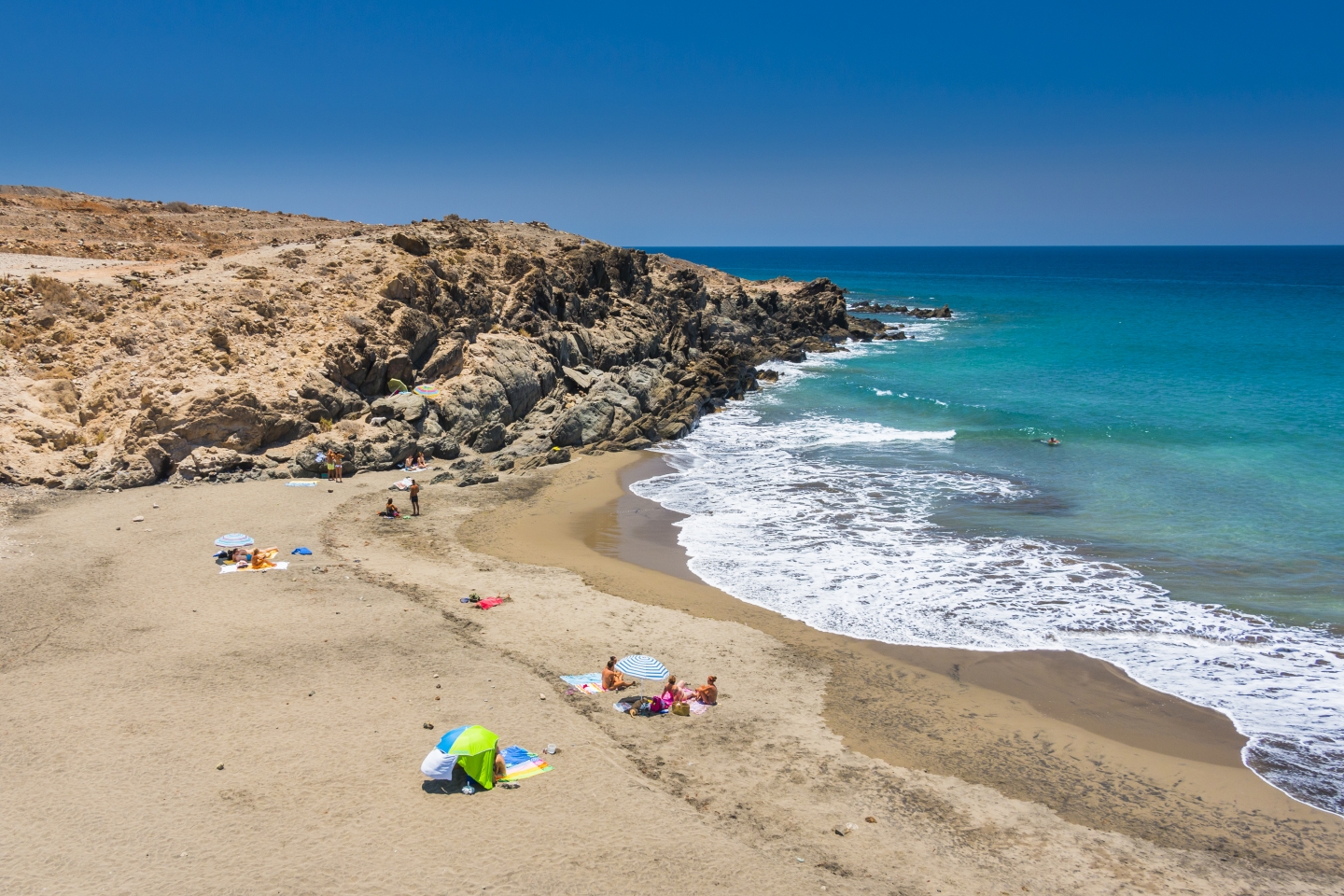 Small and secluded, at least for now, Pasito Bea beach is a well-guarded local secret (whoops). It's where Canarians go for a blast of south Gran Canaria sunshine without the sun loungers and the crowds of Maspalomas. While not an official dog beach, Pasito Bea is popular with dog owners and there can be a dozen pooches there on a busy day.
Not that there are many of those. During the week, this beach is often empty although it can have 100 people on a busy Sunday.
Pasito Bea's peaceful atmosphere won't last forever as a luxury hotel is due to be built close by.
Pasito Bea is also called Playa de las Mujeres. It's nudist beach but most visitors keep the swimming costumes on.
For more details about Pasito Bea and a location map, visit the Pasito Bea guide in our beach section.
Pasito Blanco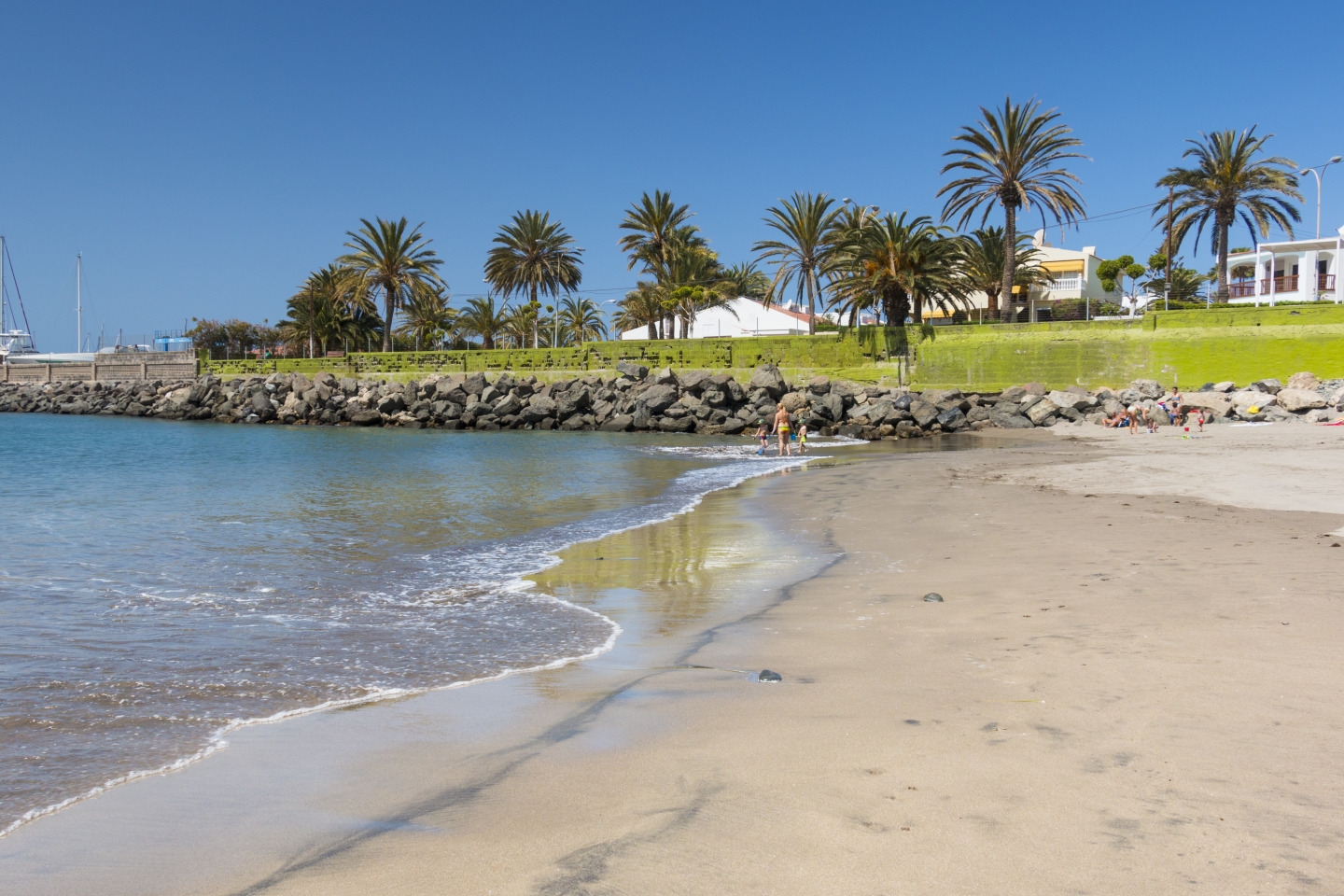 As close as Gran Canaria gets to a private beach, unless you count the one that the military keeps to itself, Pasito Blanco beach is tucked behind the harbour wall at Pasito Blanco marina. It's quiet because the only way to get there is to walk or drive into the marina.
Only property and boat owners can drive into the marina. Everyone else has to walk in from the GC 500 road (unless you are using the La Punta restaurant at the tip of the harbour wall) . The fine, white sand and calm waters at Pasito Blanco make the walk well worthwhile and you get Pasito Blanco to yourself during the week.
There's great snorkelling just offshore if you swim east towards Meloneras.
For more on Pasito Blanco beach and how to get there, see our guide in the beach section.
Montaña de Arena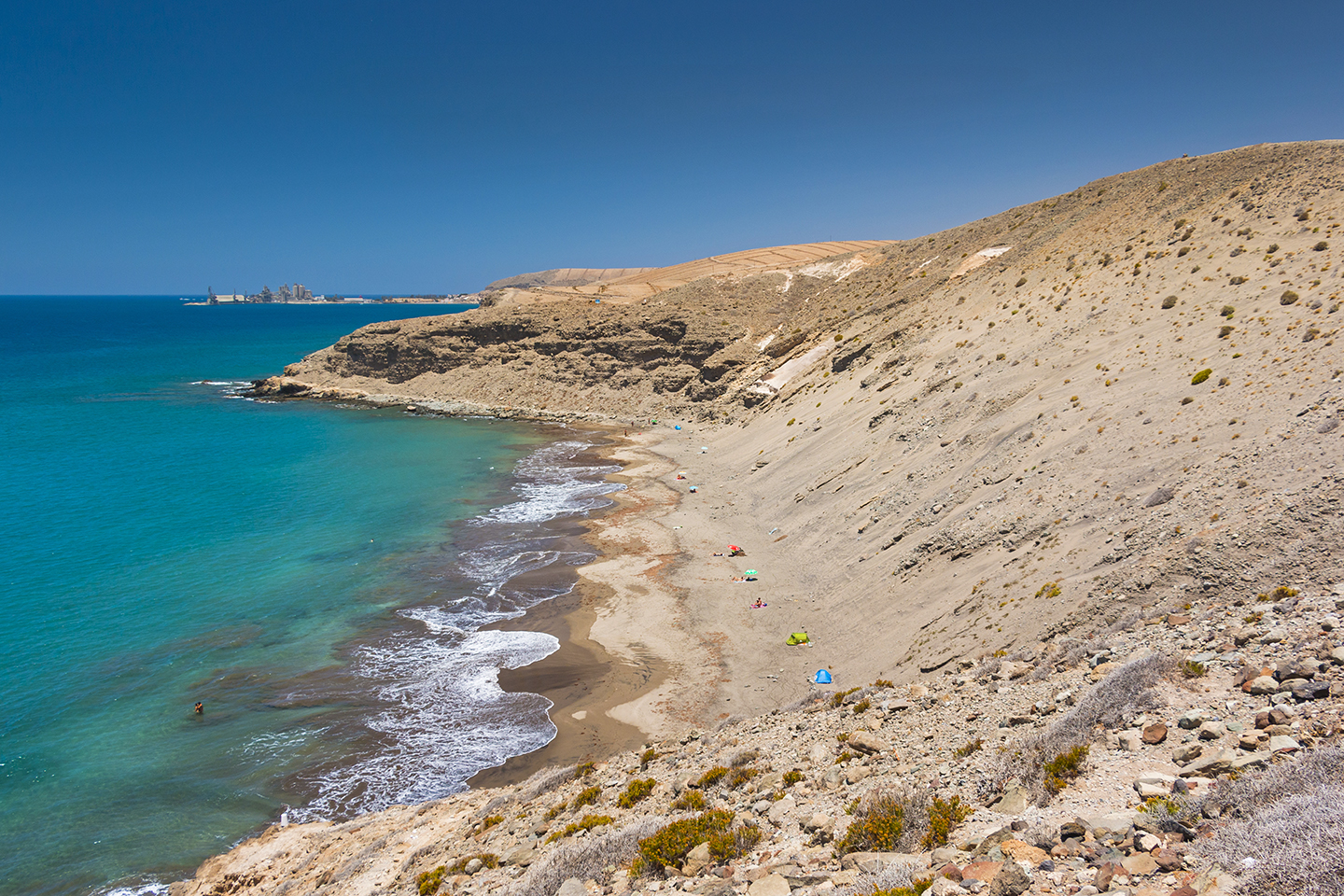 A vast sand dune meets the see and the resulting beach is south Gran Canaria's most famous secluded nudist spot. Ignore grumbling locals who say it's got too popular; It's almost deserted during the week.
Ignore grumbling locals who say it's got too popular as the short walk from the GC 500 road and the steep track down to the sand keep the crowds away. Montaña de Arena (literally San Mountain) is almost deserted during the week.nSwimihre
Swimming at Montaña de Arena beach is safe provided that the water isn't stirred up by big waves.
See our Montaña de Arena guide in the beach section for more info on Montaña de Arena beach. Before you strip off, read our nudist etiquette guide.
Medio Almud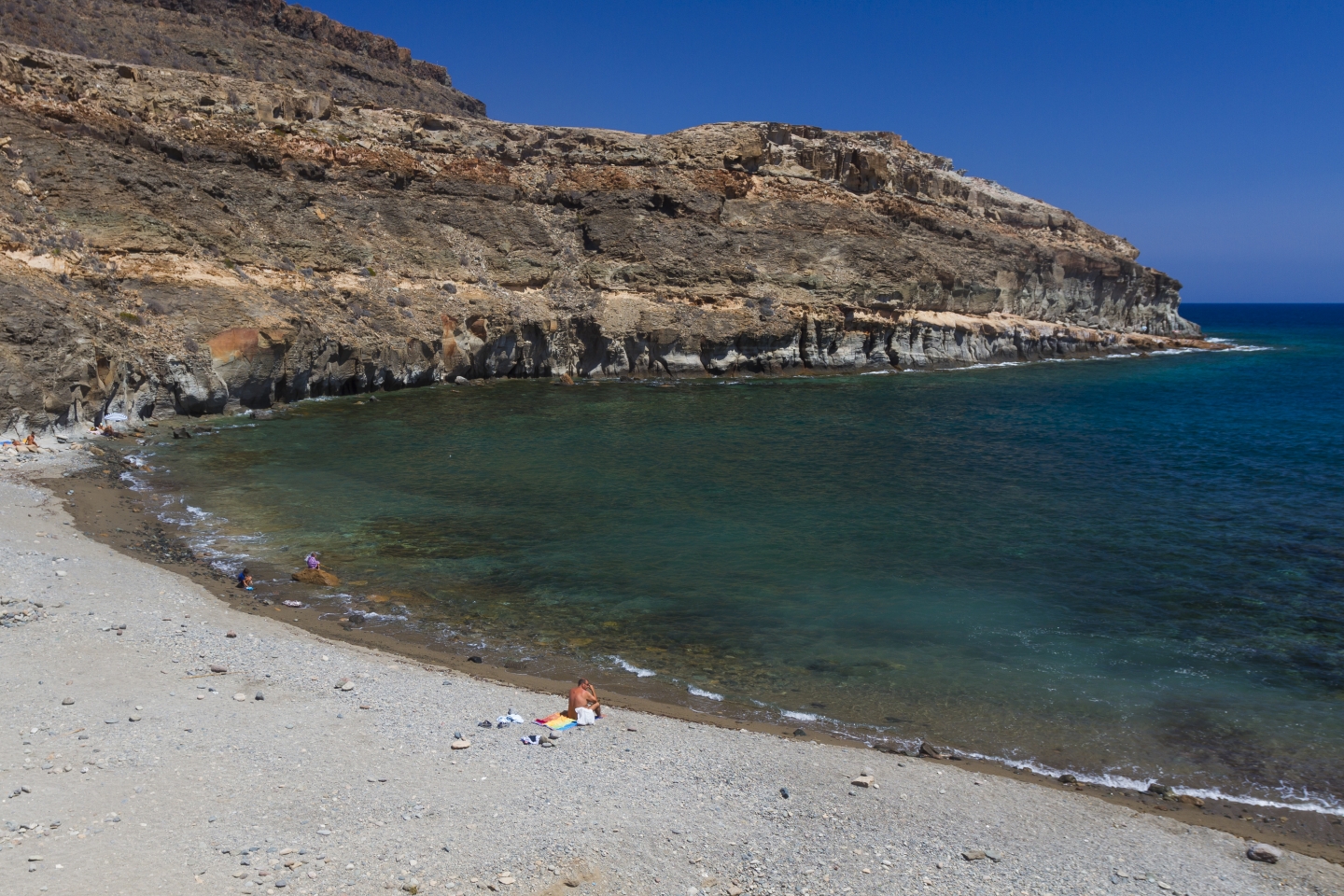 This half moon beach between Playa del Cura and Puerto de Mogán is a local nudist spot with a mix of pebbles and sand.
It's calm and sunny almost every day but rarely gets crowded.
See our Medio Almud beach guide for access info and photos of this beach.
Las Marañuelas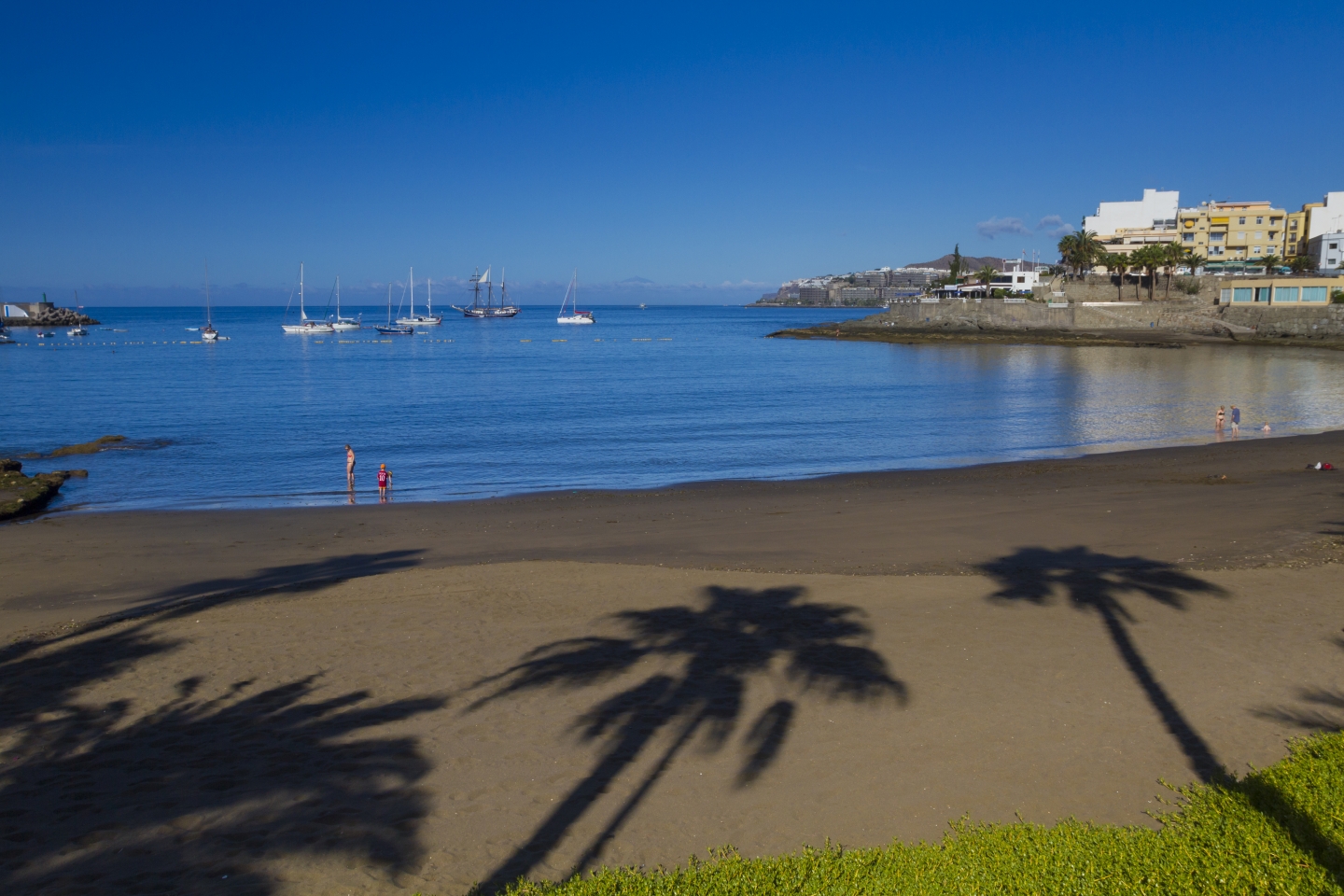 If Las Marañuelas had golden sand it would be famous. And packed with people. Arguineguín locals are quite happy with its dark volcanic sand because they get the beach to themselves. Well, they get to share it with the Norwegians that turn Arguineguín town into South Oslo between October and April.
Las Marañuelas is sunny, calm and the shallow water is as warm as it gets in south Gran Canaria (at least 20ºC). There're lots of places to grab a snack or a beer just by the beach and some great local and international restaurants in Arguineguín town.
For more info, see our Las Marañuelas beach guide.