Quality food with influences from around the world
Chef Nico is Italian but has travelled to 35 countries around the world searching for inspiration.
Nico used to be the head chef at the excellent Taste Mesón in Arguineguín and has now started COCÓ Food & Wines with partner Essi from Finland.
The focus is on tasty, well-made food with local ingredients and international flavours tied together by Nico's Italian roots and a strong hint of Scandinavian influence from Essi.
The food at COCÓ Food & Wines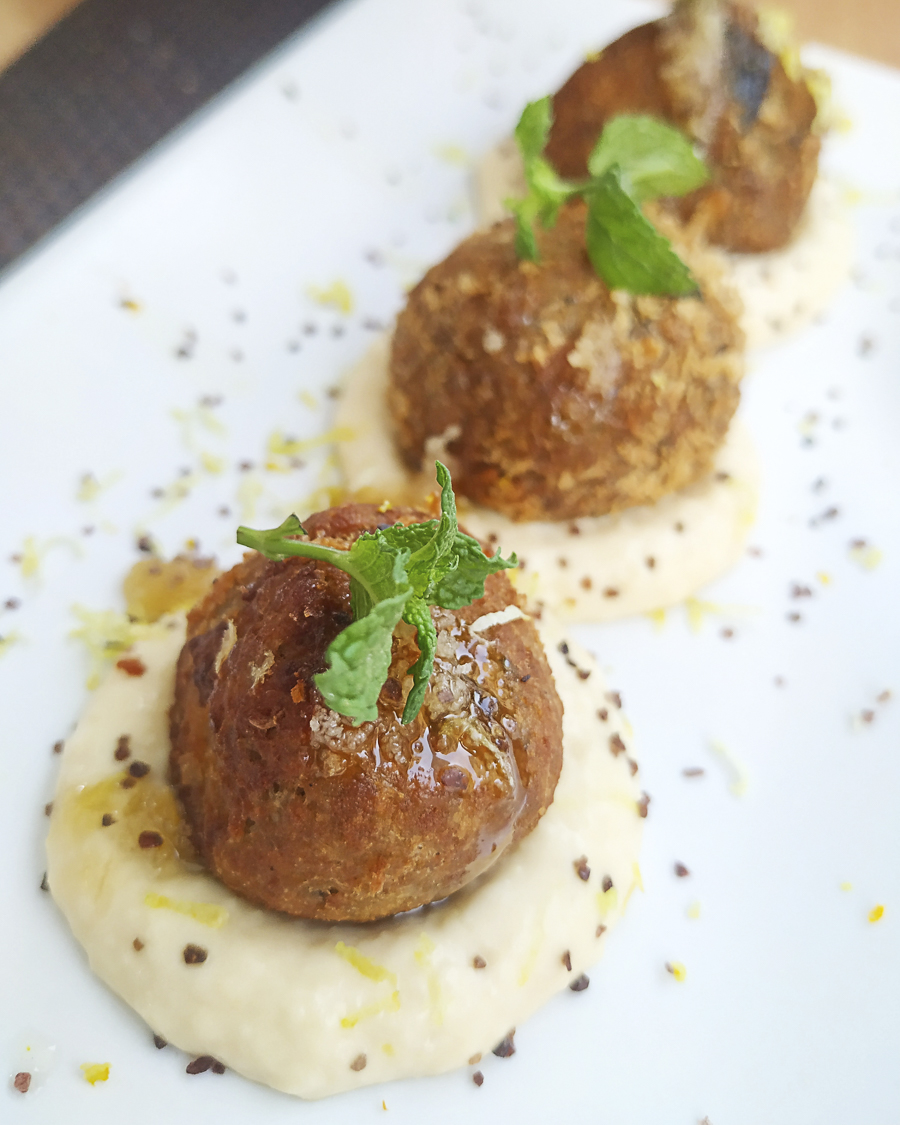 We tried the four dish tasting menu (22 euros and a good meal for two people) and were impressed with every plate. The spicy pumpkin gnocchi with gorgonzola is the best we've ever had and the smoked tuna with wasabi mayonaisse is excellent.
We also enjoyed the crunchy rissoto ball and the aubergine and ricotta croquettes were delicious.
There are plenty of vegetarian options and everyone will find something on the menu to suit their tastes.
Add Stella on draught and great value wine and two people can eat and drink happily at COCÓ for 30-40 euros.
Where is COCÓ Food & Wines
It's in San Fernando, the local town just inland from Playa del Inglés resort and a short taxi ride from anywhere in PDI, Campo Internacional and Meloneras.
Tell your taxi driver to head to Calle Placido Domingo 18 and you'll see the COCÓ terrace with tables on the pavement.
Why you should eat at COCÓ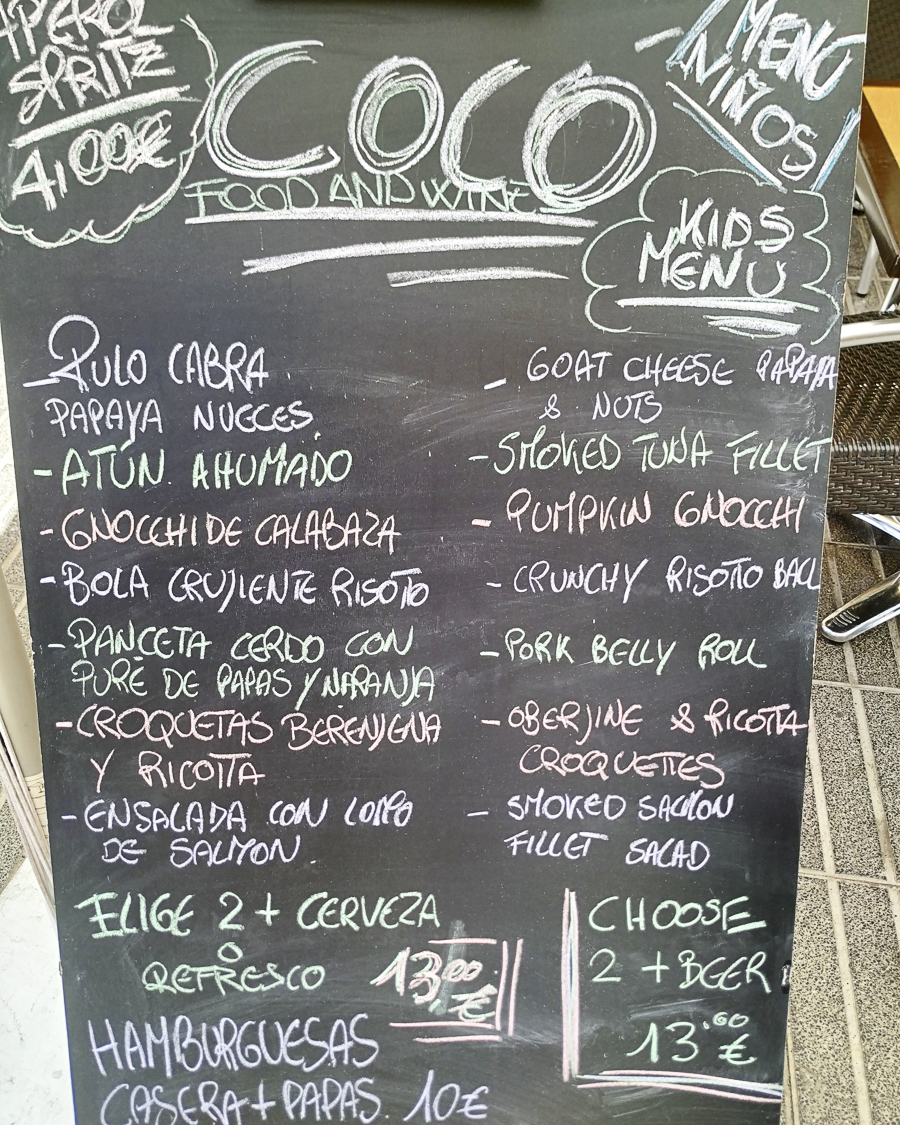 Food this good at prices like this is rare anywhere and the local atmosphere and friendly service make COCÓ Food & Wines a true gem in south Gran Canaria.
Oh, and if you show Nico or Essi this voucher, you get 10% off the bill.