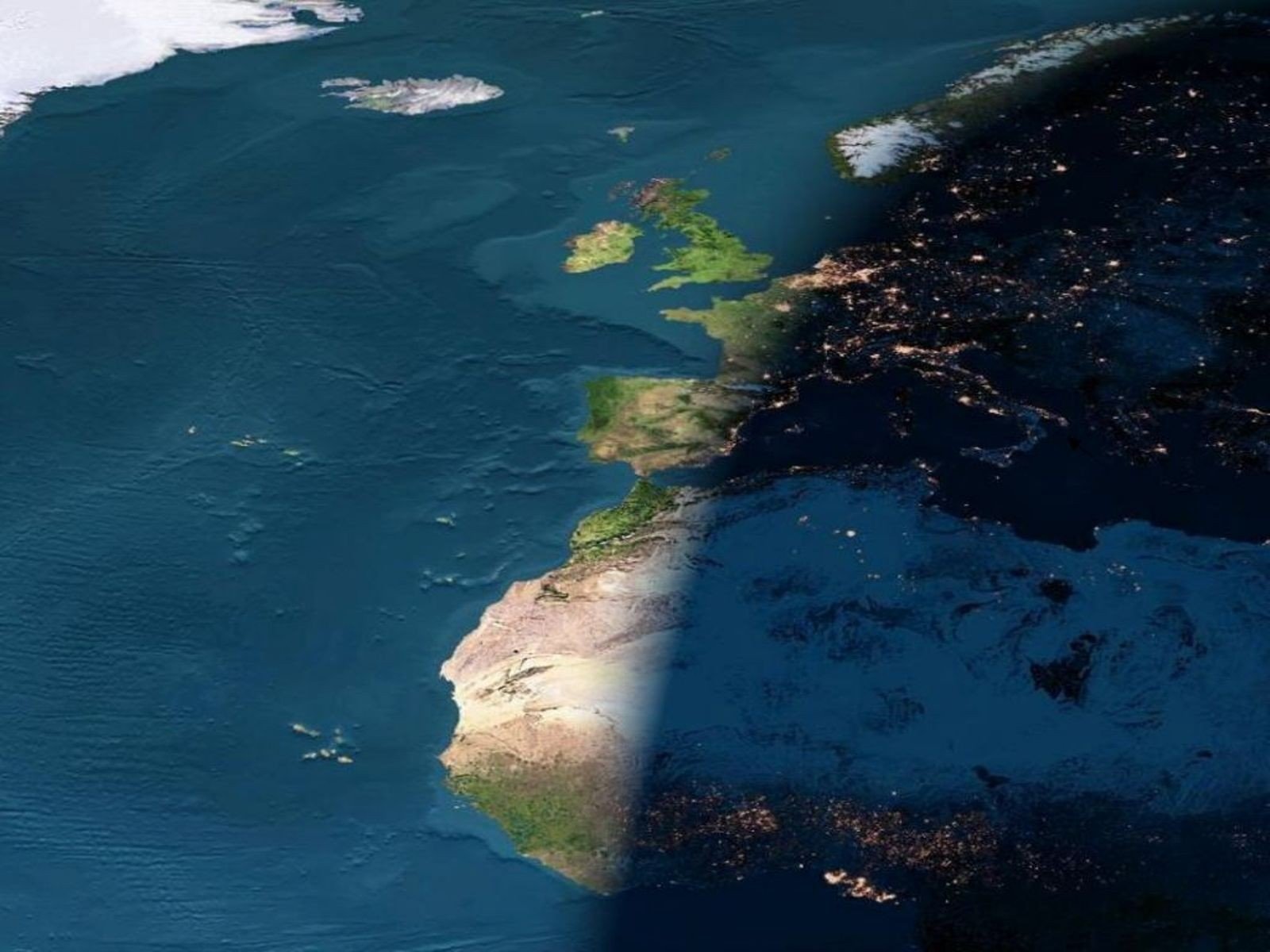 Night falls across Africa but it's still day time in Gran Canaria and the Canary Islands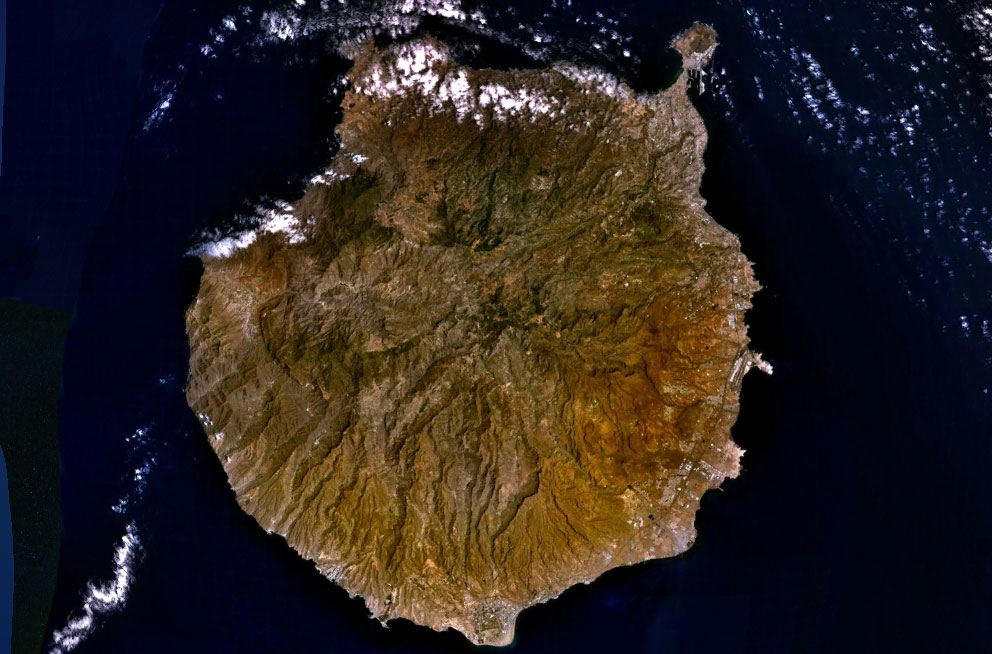 Gran Canaria seen from directly overhead showing the deep valleys or barrancos carved by millions of years of flowing water.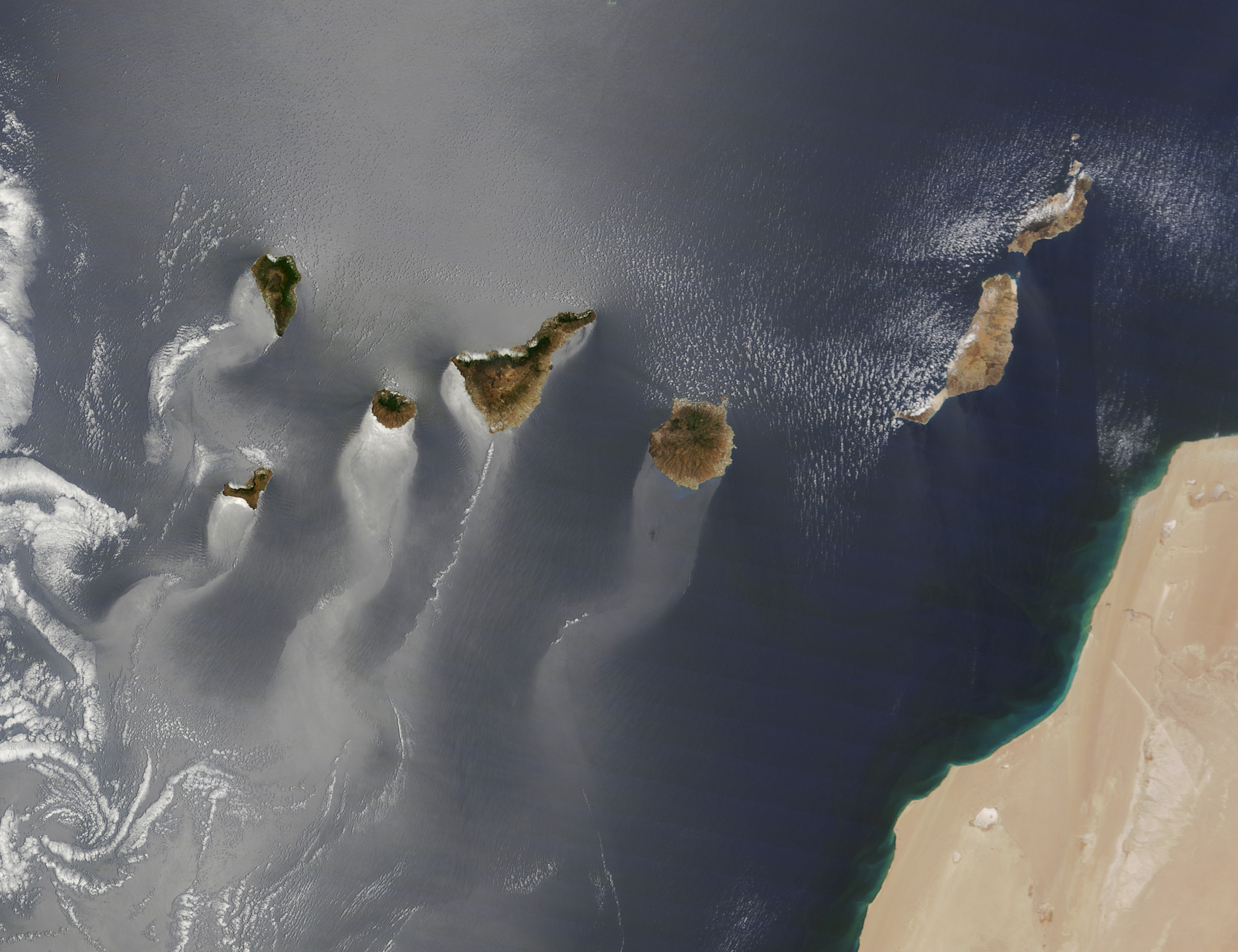 Calm water trails to the south of the Canary islands caused by the Trade Winds blowing from the north.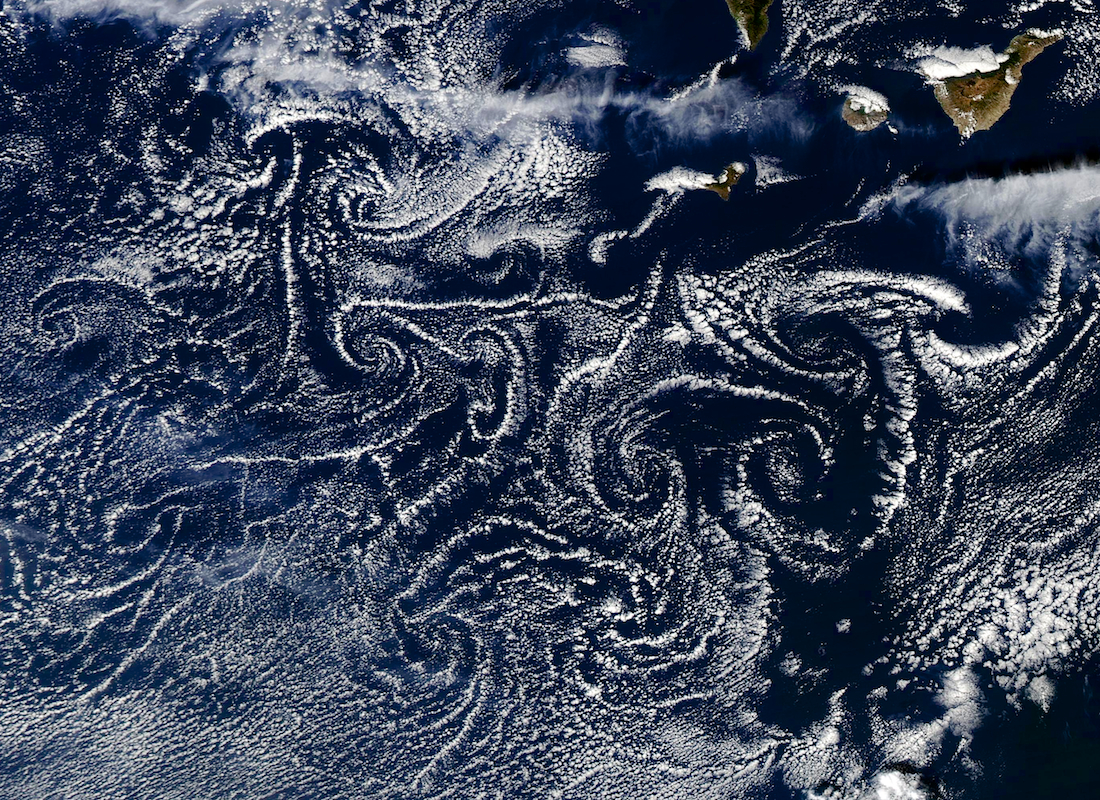 Von Karman vortices caused by the Trade Winds swirling to the south of the Canary Islands.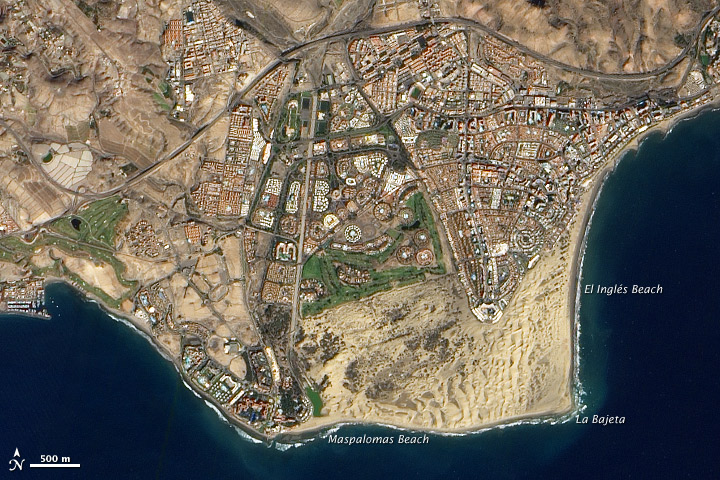 Maspalomas beach, dunes and resort seen from above.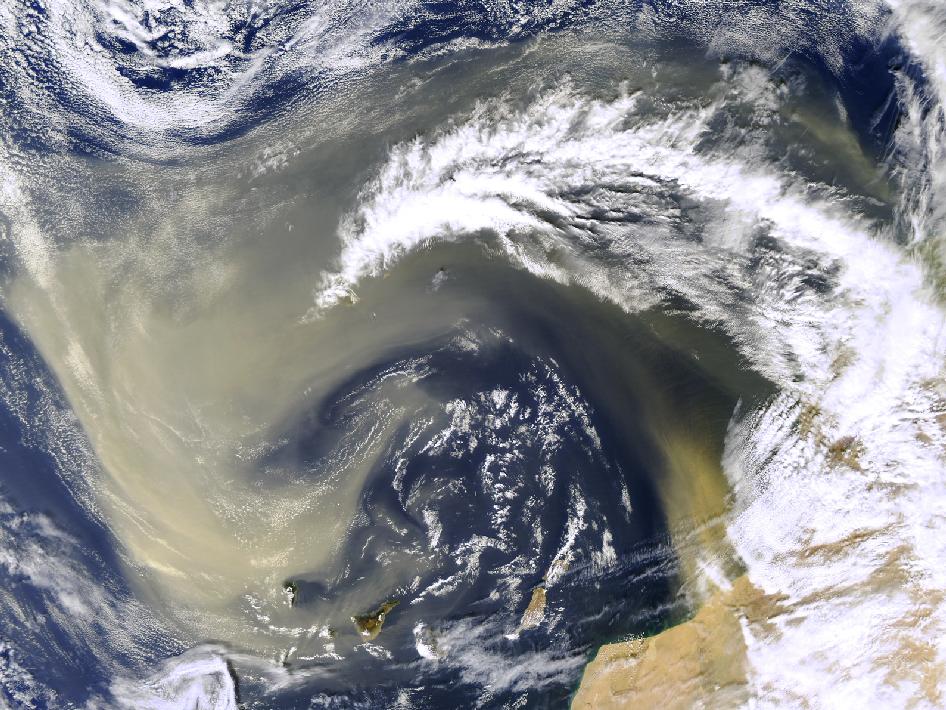 Giant dust swirl over the Atlantic: Saharan dust is a vital fertilizer for the Amazon rainforest on the other side of the ocean.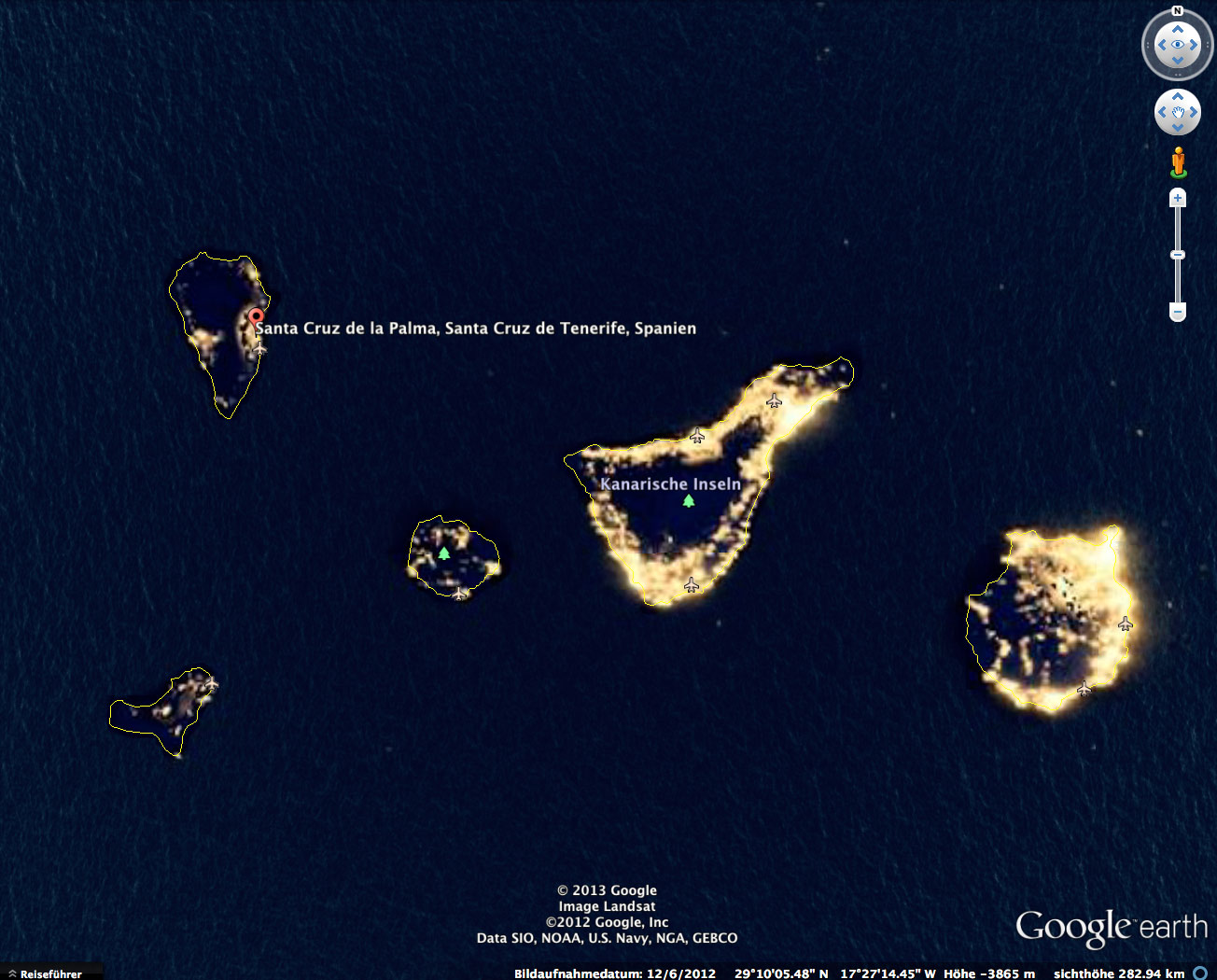 The Canary Islands at night: In Gran Canaria you can see how most people live in the north east, but that the resorts also shine bright.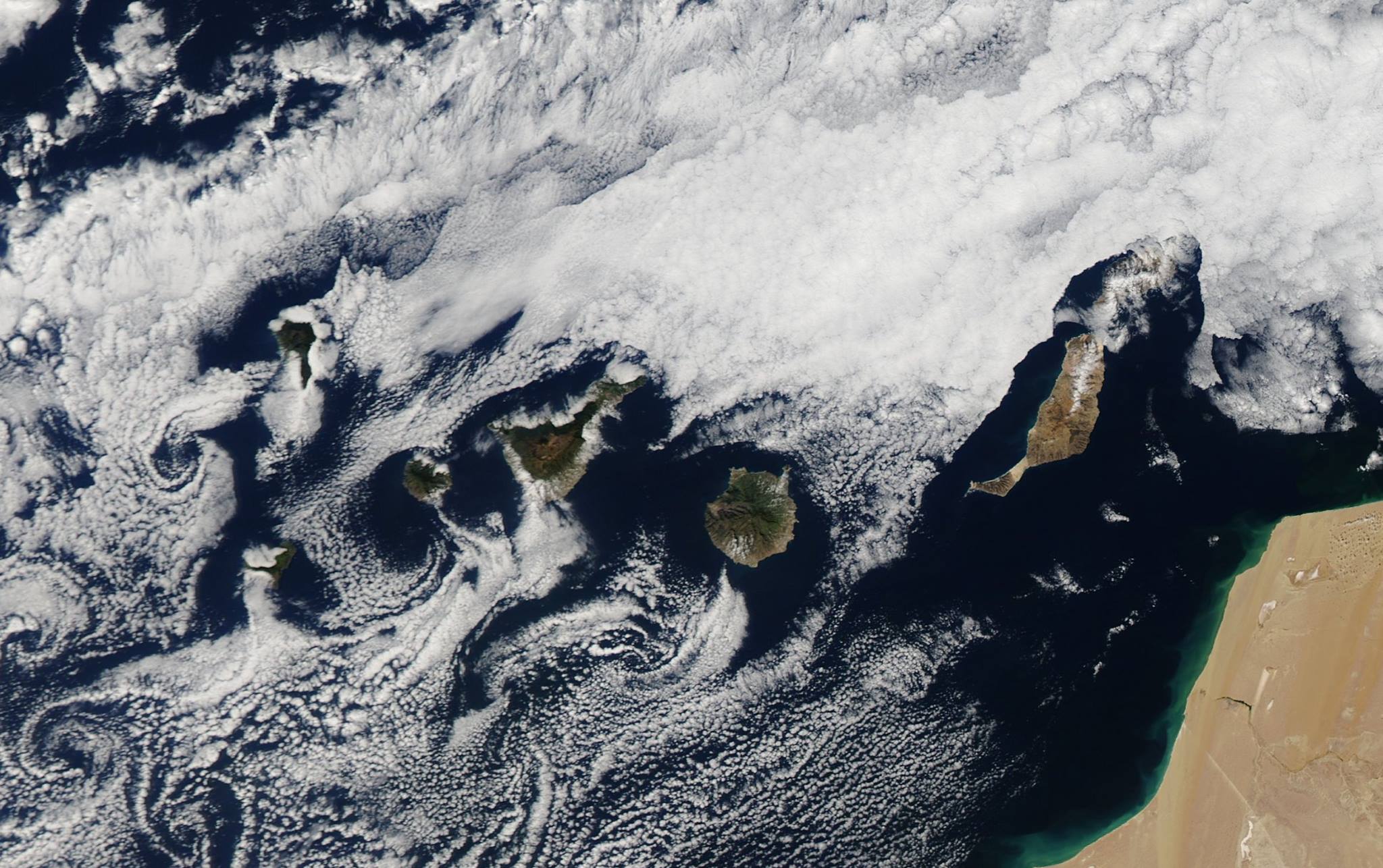 The Canary Islands in their bubble of sunshine: The highlands push the cloud around the island giving the Canaries their almost perpetual sunshine.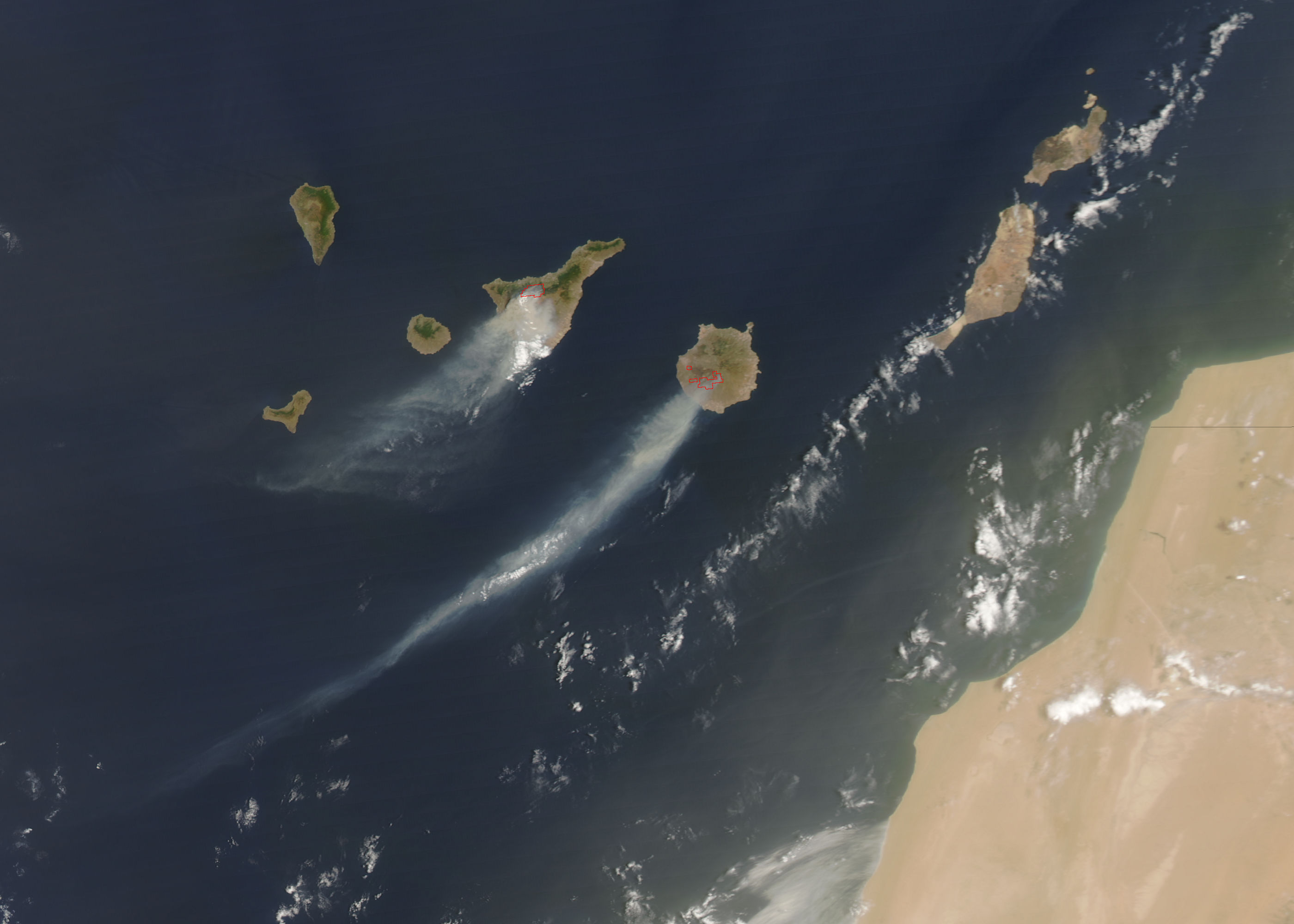 When the pine forests in the highlands of Gran and Tenerife burn the plumes of smoke are visible from space.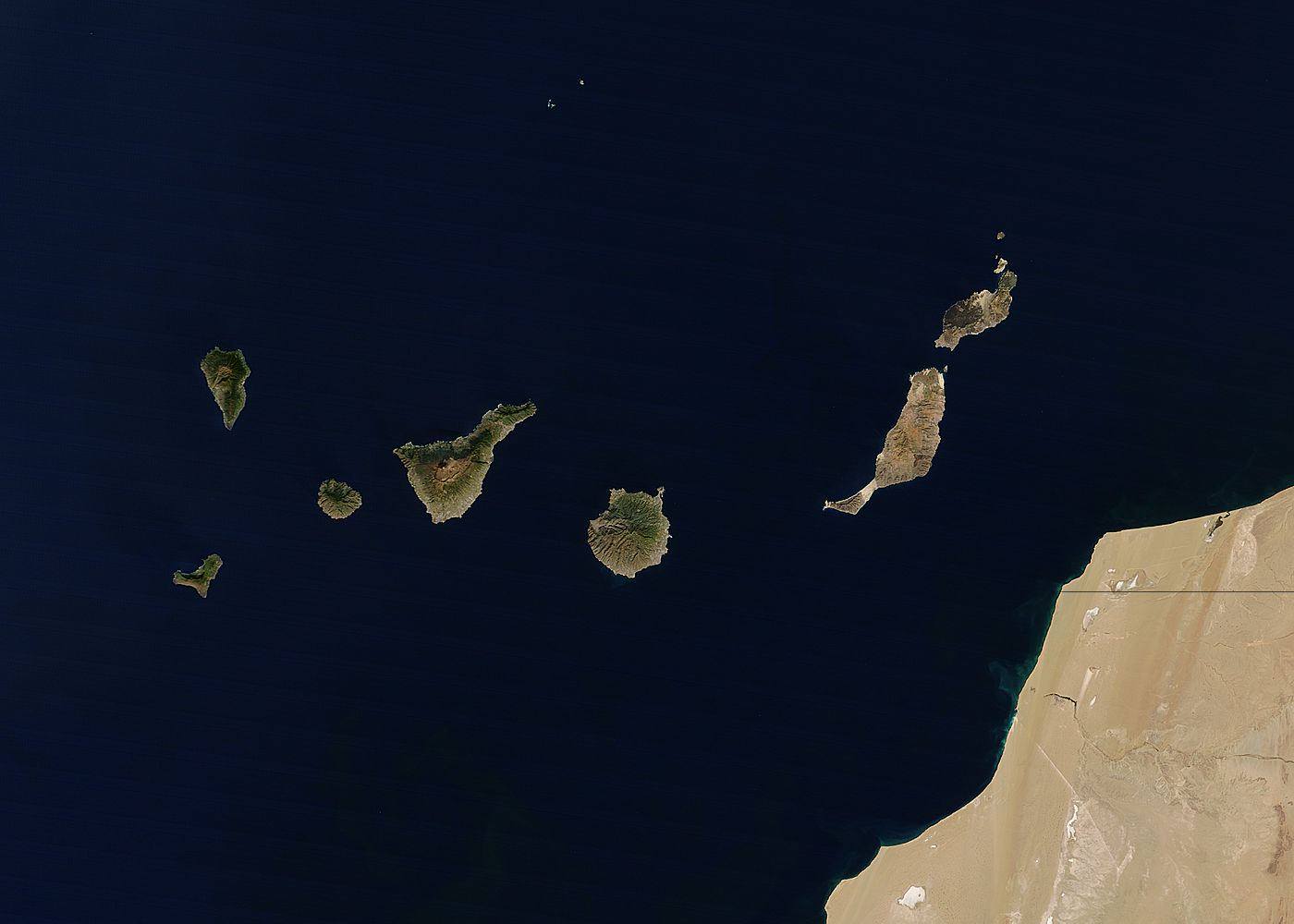 Often, there isn't a cloud in the sky anywhere near the Canary Islands.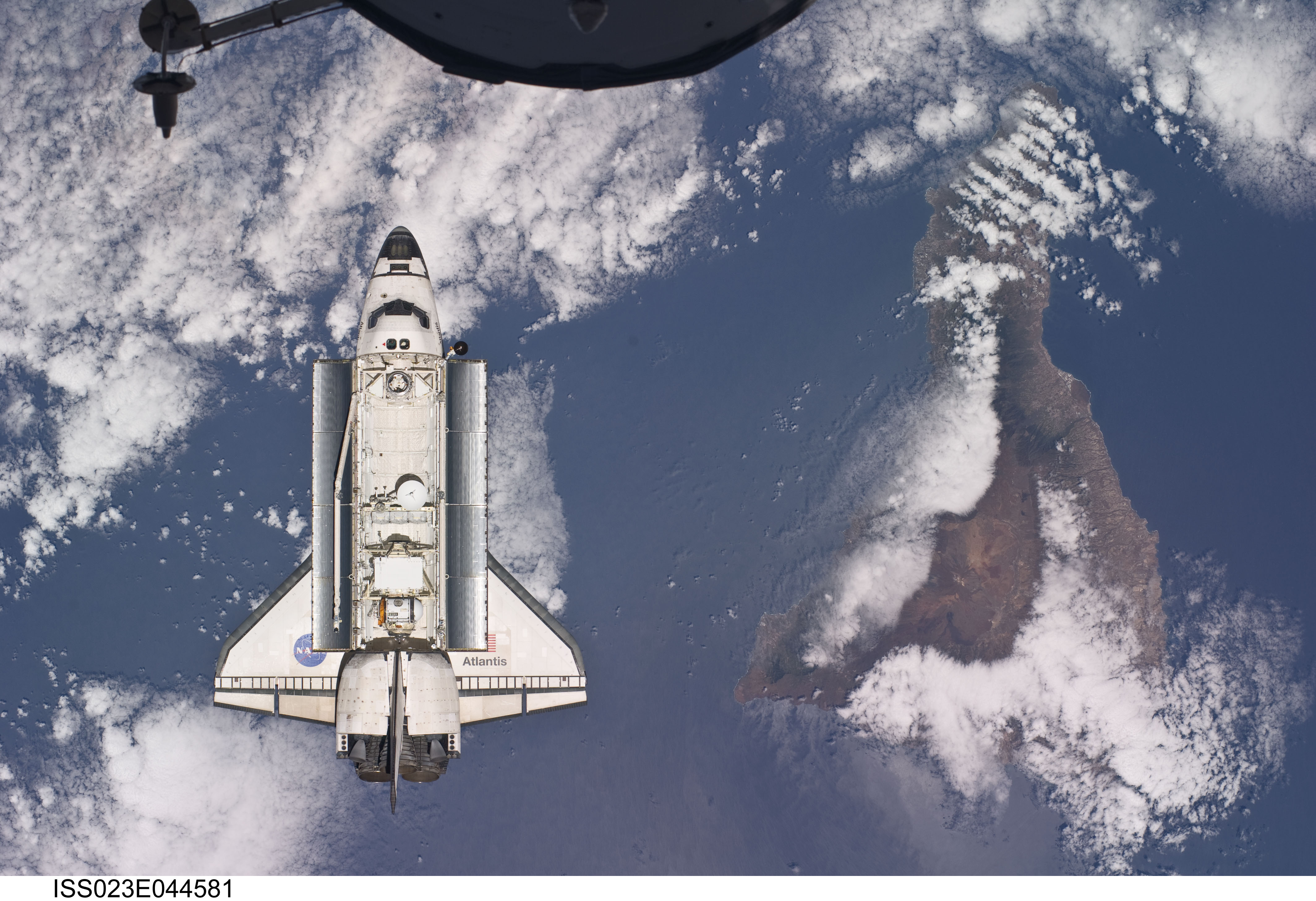 The space shuttle with Tenerife in the background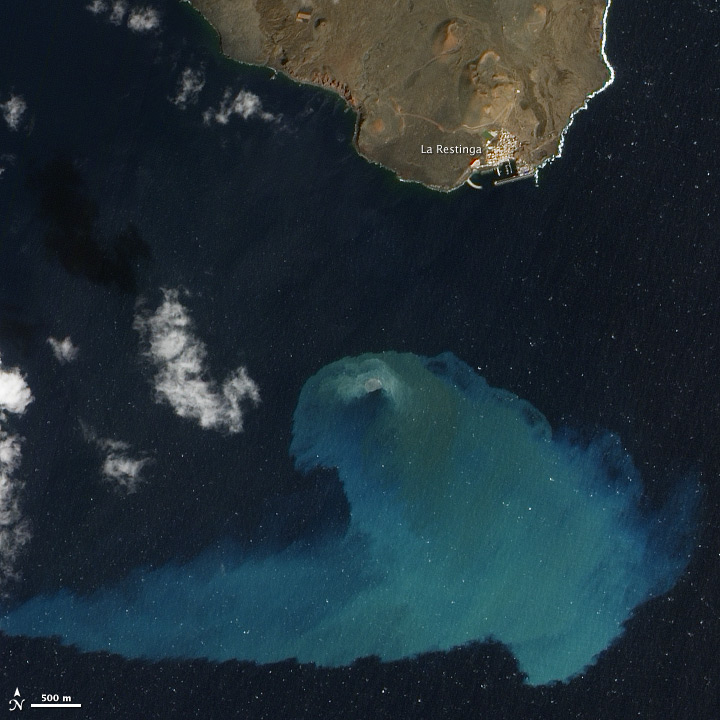 In 2011, a volcano erupted under the sea just south of El Hierro island and the stain was visible for weeks.