Maspalomas Carnival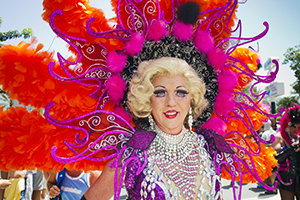 The Las Palmas carnival in Gran Canaria's capital is one of Europe's biggest parties but it is largely a local event. The smaller Maspalomas carnival, however, happens right in the middle of Playa del Inglés resort and is hugely popular with visitors and tourists. Maspalomas carnival is held during the last two weeks of February and there are parades, concerts and live music every day. If you are wondering what costume to pack, the 2016 theme is Hollywood. 
Classical Music Festivals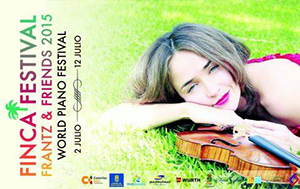 Gran Canaria has two annual world-class classical music festivals. The Canary Islands Music Festival in January and February is the first classical music festival of the European season. It takes place all over the Canary Islands and you can go to concerts in both the Las Palmas Alfredo Kraus auditorium and the Expomeloneras concert venue in Maspalomas. 
An alternative is the World Piano Festival or Finca Festival (also known as Franz & Friends; it has too many names) hosted by resident pianist and conductor Justs Franz in his Monte Leon home in the hills behind Maspalomas. The Finca Festival happens every year in June. Details here.
Maspalomas International Football Tournament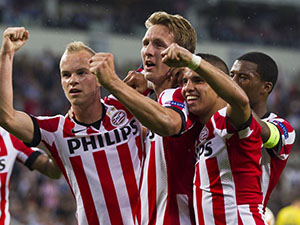 The Maspalomas International Football Tournament happens every year (since 1984) and attracts big name European teams that use it as a winter-training opportunity. However, it isn't well publicised so many people come to Gran Canaria without knowing that there is quality football just a few minutes from the resort. 
The following teams have played in Maspalomas over the years: PSV Eindhoven, Ajax, Roda, Feyenoord and Vitesse from Holland, Anderlecht and K.R.C. Mechelen from Belgium, Bayer Leverkusen, Hamburg, Hertha Berlin, Eintracht von Frankfurt, Schalke 04 and Fortuna von Dusseldorf from Germany, Göteborg, Helsingborg, Brondby, Rosenborg and Malmoe from Scandinavia, Dynamo Dresden and Stabil Sturm Graz from Central Europe, and Mediterranean teams such as Galatasaray from Turkey and other national teams from the former USSR, GDR and Czechoslovakia, along with the Swedish and Finnish national teams.
ARC Rally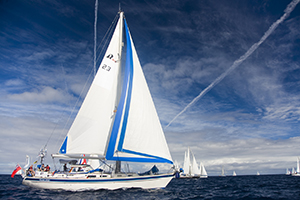 Every year, over 100 yachts and cruisers gather in Las Palmas marina for the ARC Rally to St Lucia. The city fills with sailing types, gin supplies drop and the supermarkets sell out of fresh vegetables and gin. 
Thye 2015 ARC Rally starts on November 22, although there is also a departure on November 8 for cruisers sailing to the Cape Verdes first. Intrepid travellers with sailing experience can often hitch a lift to the Caribbean and the start day is a big event in Las Palmas with crowds gathering to watch the yachts unfurl their sails and disappear over the horizon. 
Maspalomas Gay Pride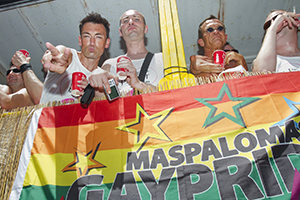 As the world's most popular LGBT destination, Maspalomas and Playa del Inglés have one of the best gay pride events. While the parade gets all the headlines and attracts the biggest crowds, the Pride event lasts for two weeks (May 1-15 2016) and centres around the vast Yumbo Shopping Centre. Maspalomas Pride is about as much fun as you can pack into two weeks and everyone on the island at the time should head over and enjoy the atmosphere. 
Maspalomas Pride is so successful that there is now a mini Winter Pride version in November. Details here.
Running, Swimming, surfing, etc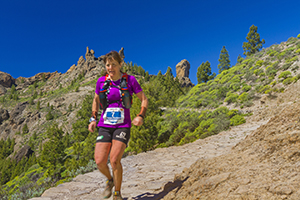 From the Transgrancanaria ultra run in March to the windsurfing world cup in July, Gran Canaria hosts world-class sporting events every year.
In 2015 we saw the first Gran Canaria Jazz festival on the beach and the first World Yoga Day celebration while up in the north-west, the Bioagaete music festival goes from strength to strength.
Here's a list of the ten biggest Gran Canaria sporting events.