We love this little pool for its location, the decor of the whole rooftop, and the fact that it's almost always quiet.
The rooftop Chill Out bar, Gorbea's restaurant and the pool area are open to the general public as well as Gloria Palace Guests. We think the best time to go is at sunset as the pool looks beautiful with floating candles and the red sky.
The hotel is also home Gran Canaria's first and biggest thalassotherapy pool. With a high ceiling and big windows, it's bright and welcoming and well worth visiting.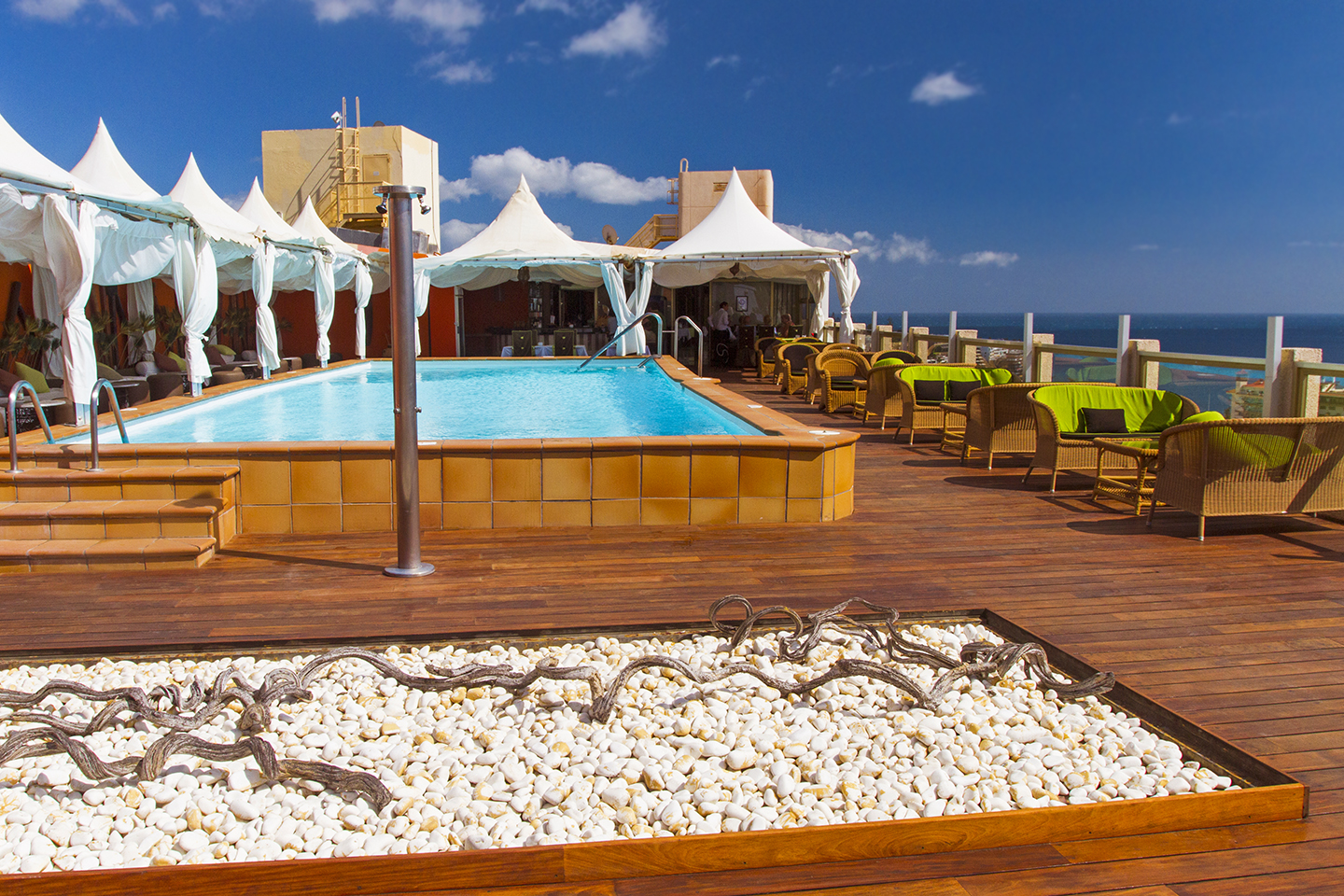 The chill out deck and pool on the roof of the Gloria Palace San Agustín Thalasso & Hotel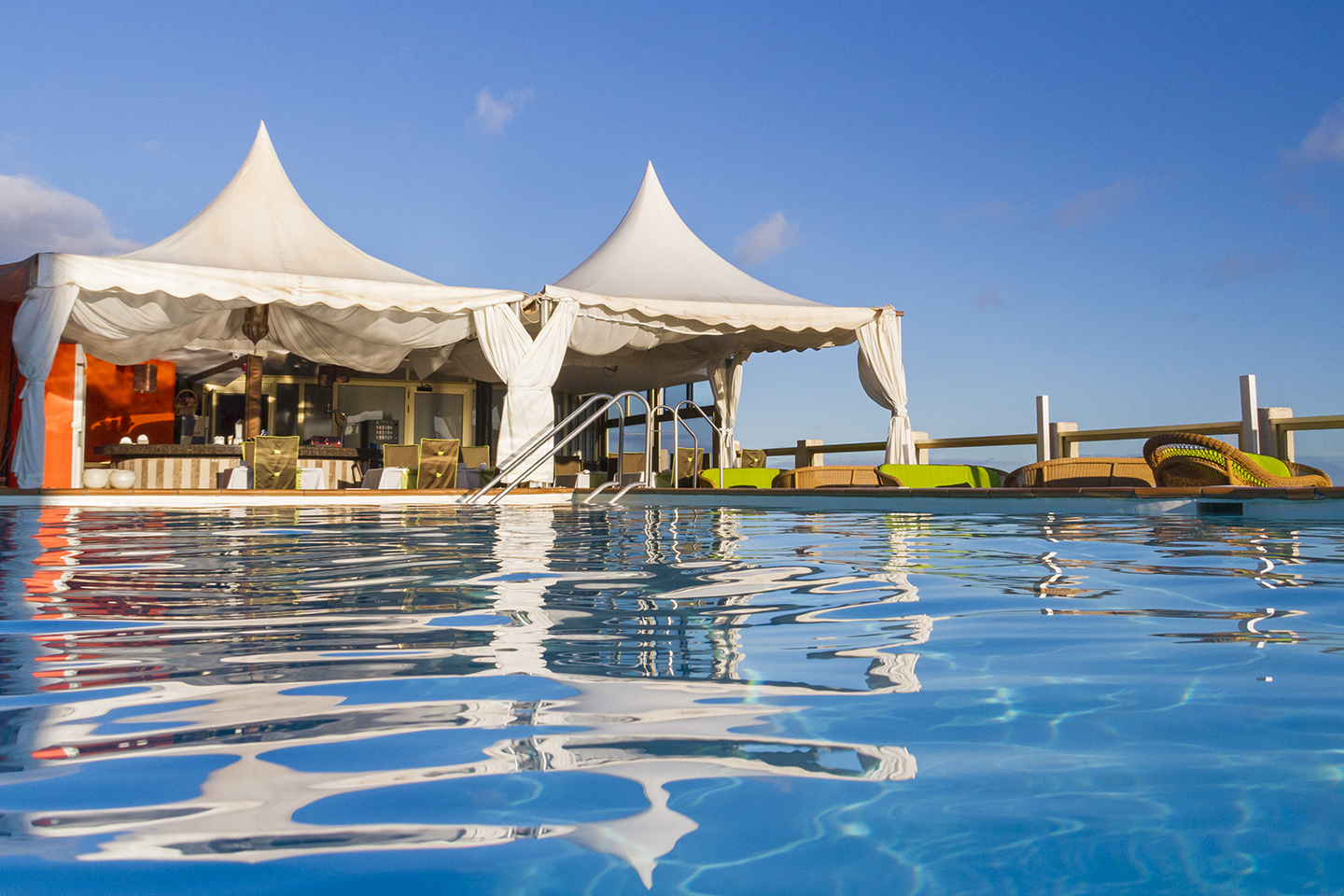 Reflections on the water at the San Agustín Thalasso and Hotel pool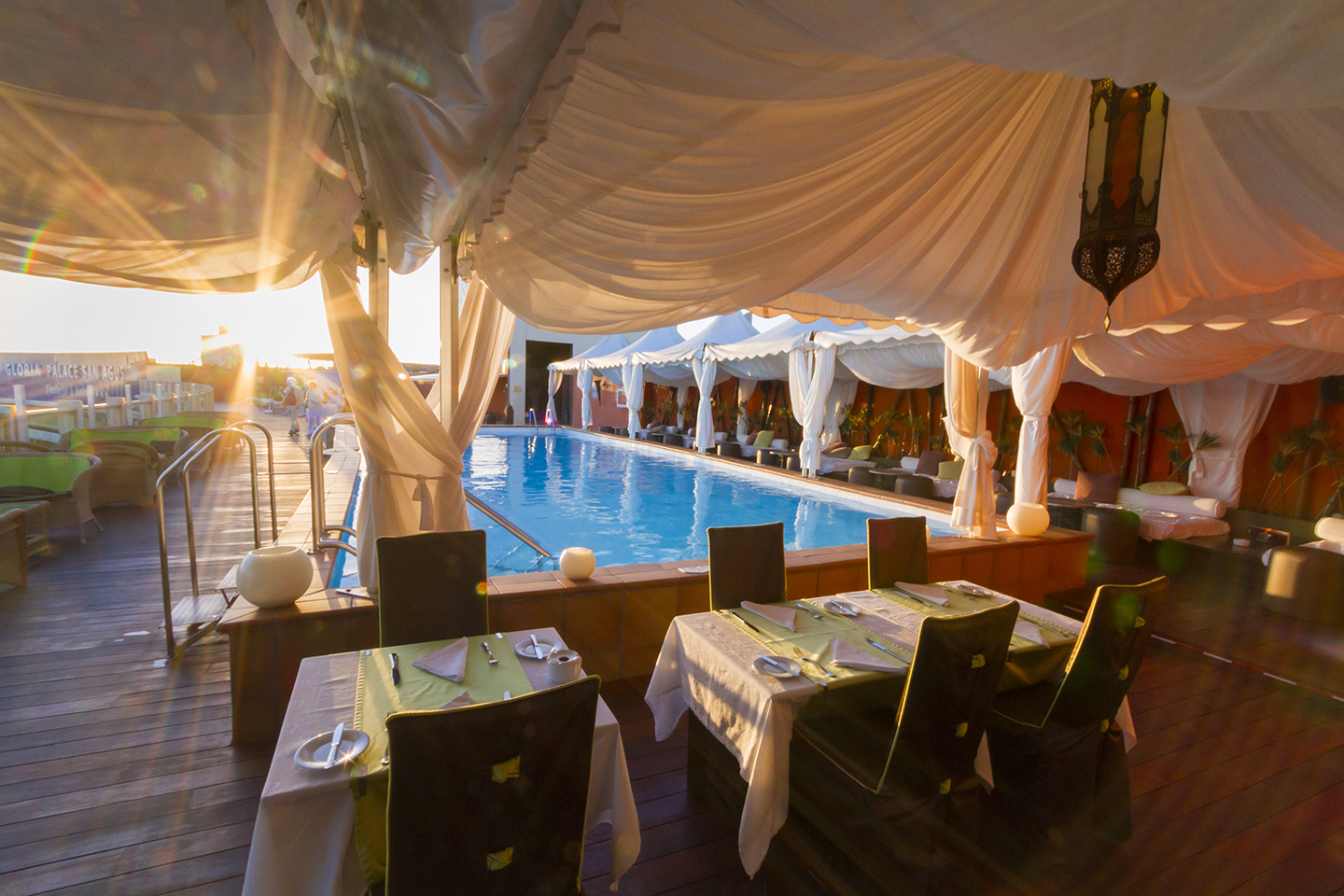 Eat, drink or chill out by this pool at sunset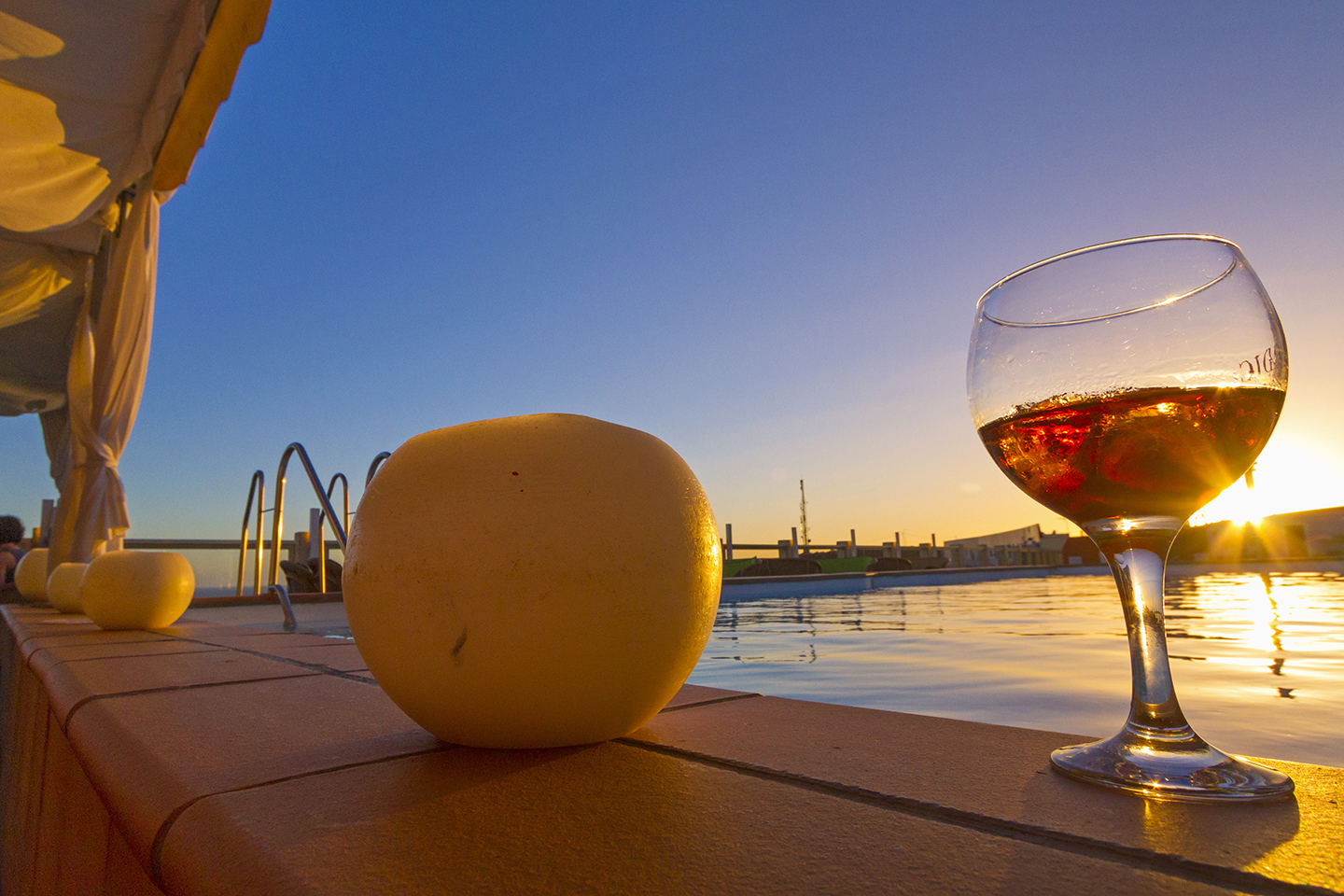 Don't forget to order a cocktail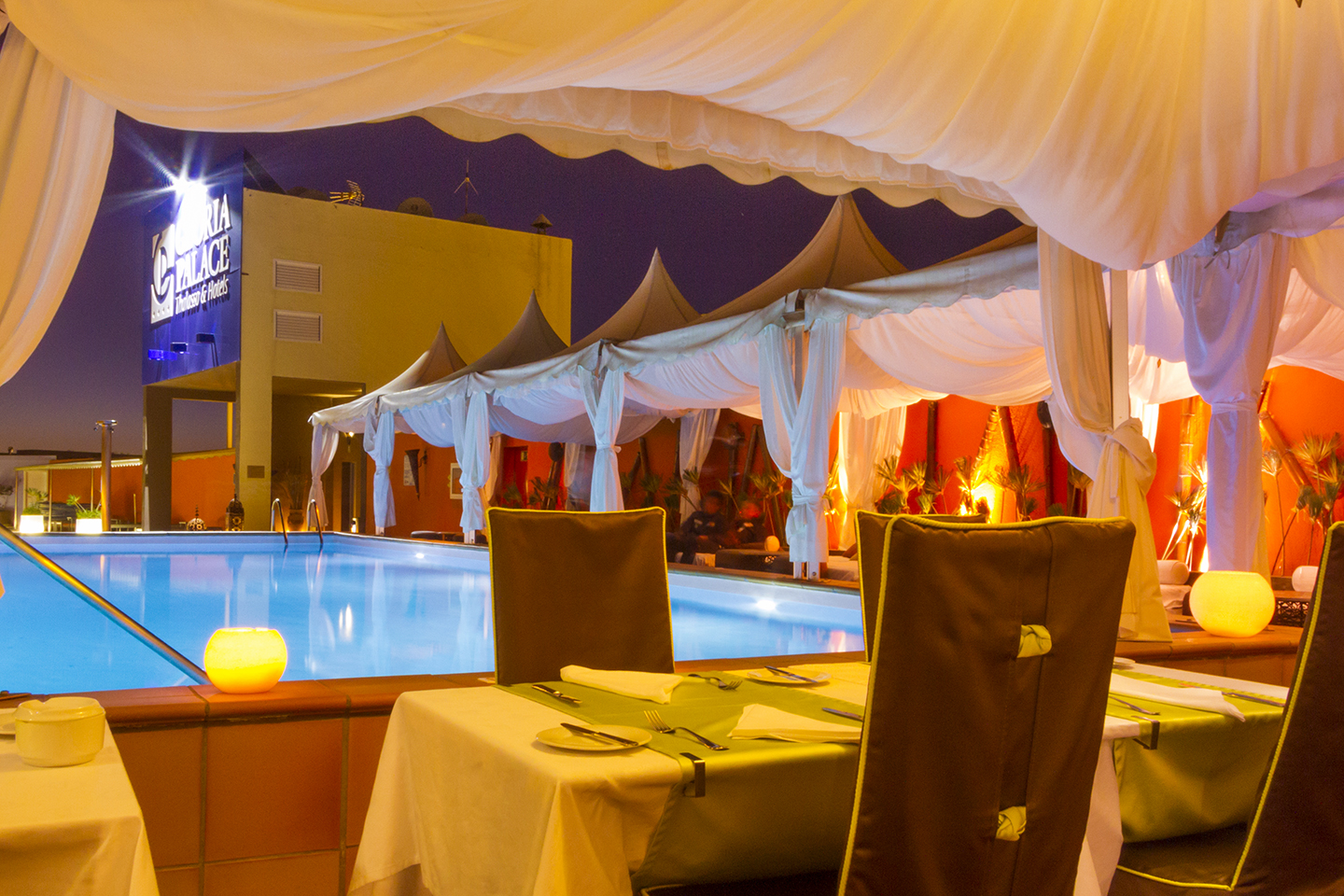 And stick around for the blue light and candles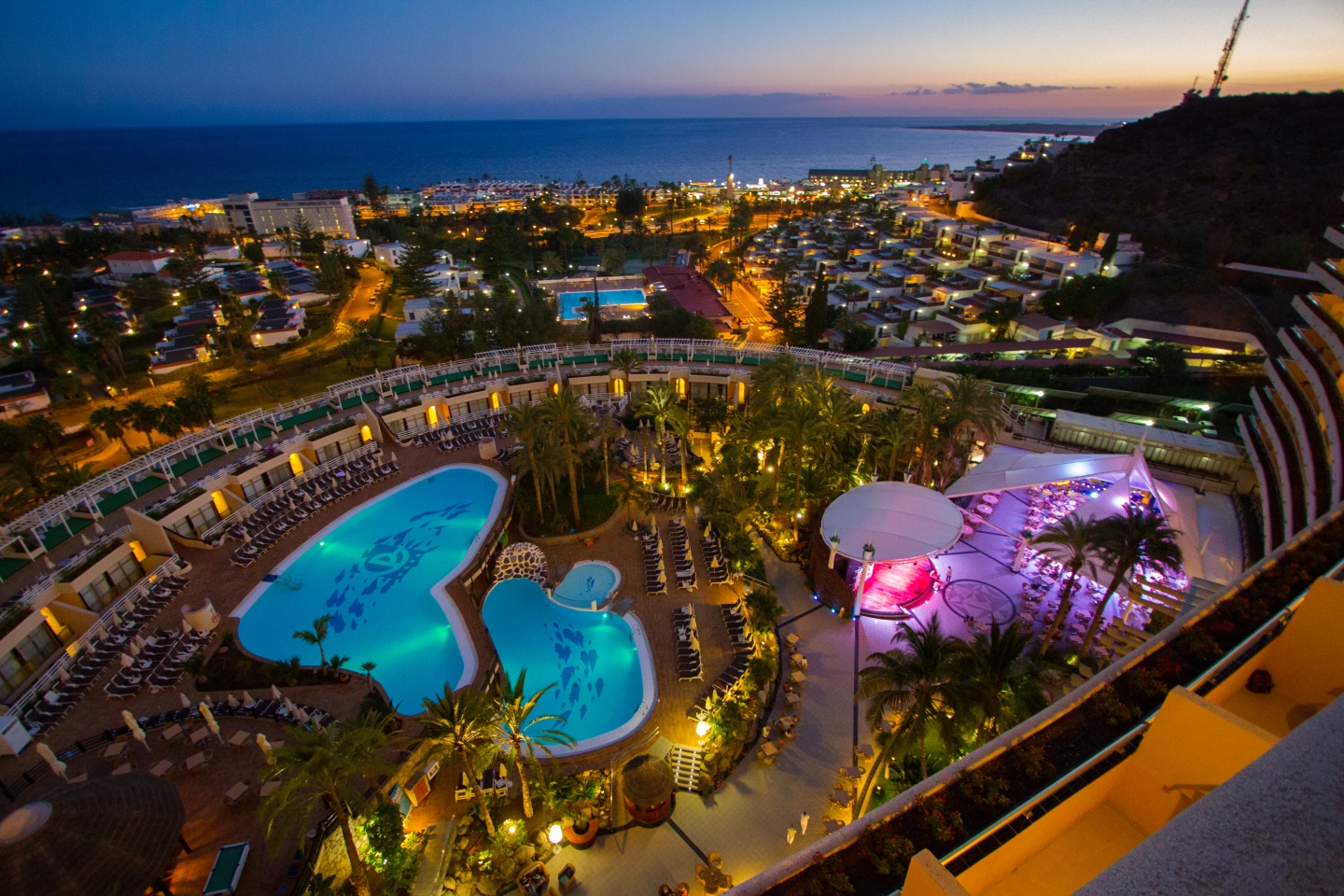 And the spectacular view of San Agustín resort and the main hotel pool