The wind picked up yesterday in the south and east of Gran Canaria and today Fuerteventura and North Tenerife are on a yellow wind warning due to the strong east to south-east winds. We expect strong gusts of wind all over south Gran Canaria today and particularly in Maspalomas and Playa del Inglés.
Overnight, a mass of dusty air and cloud blew off Africa and is currently sitting right over us. It will be here for the rest of today and probably the whole weekend.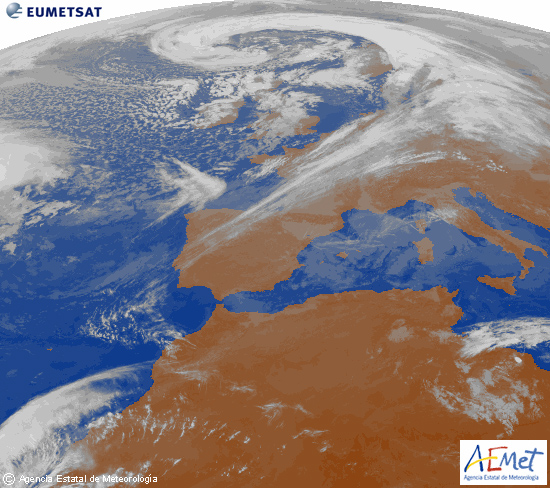 Because the African air is warm, day temperatures could hit 30ºC and it won't be below 20ºC at night in the resorts.
It may n ot be sunbathing weather today, but the surf looks good with big waves forecast along the north shore and east coast for Friday and Saturday morning.