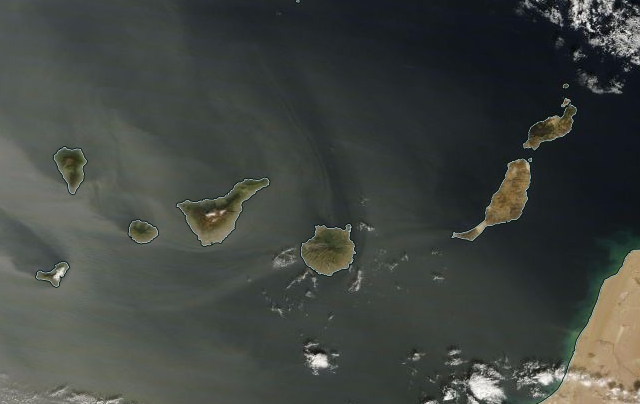 Gran Canaria is on yellow alert today and Saturday due to the strong winds and the calima. The dust will be everywhere, but the wind will be strongest in the northeast around Las Palmas, and in the far south of Gran Canaria.
By Sunday the wind will start to drop and Monday will be calm and sunny although there will still be dust in the air.
Note that the sea in south Gran Canaria will be rough on Friday with waves of up to three metres. The north will be calmer until the middle of next week when a big swell comes in late Wednesday and all day Thursday.