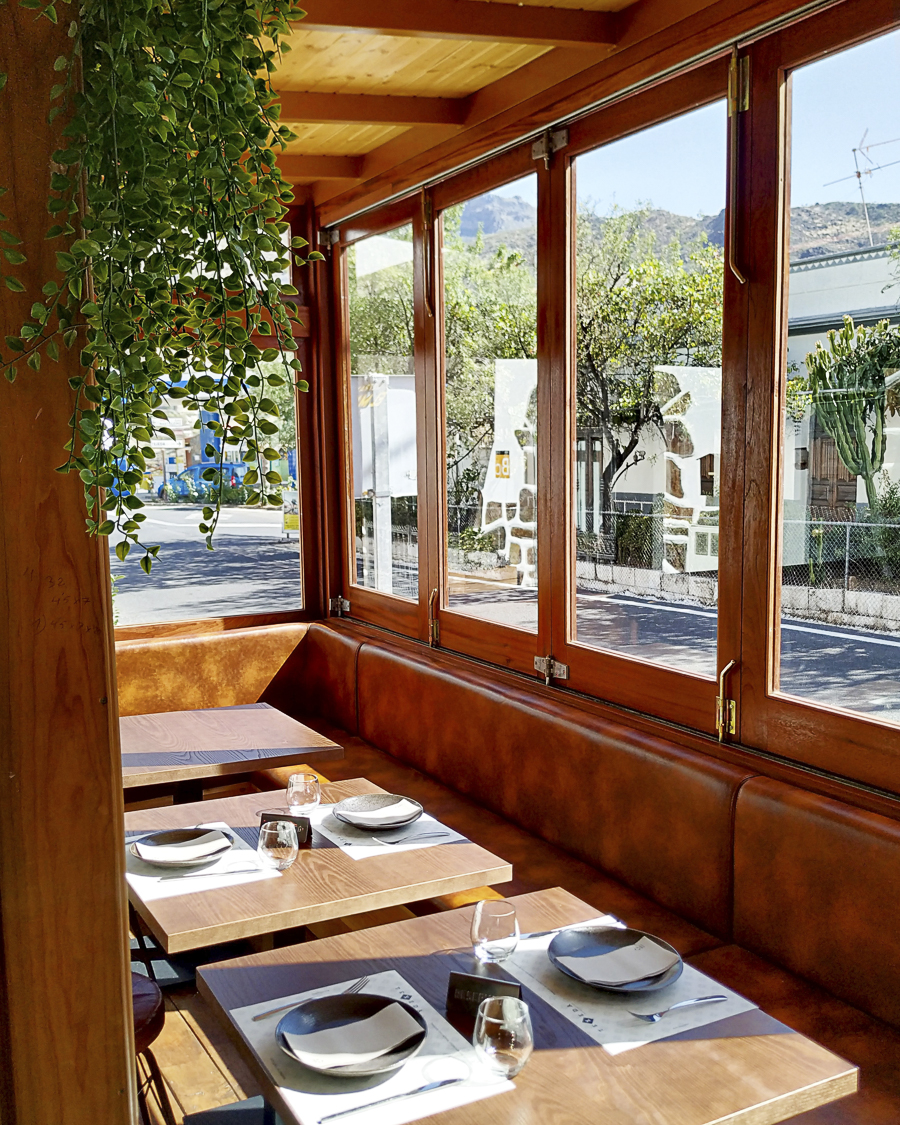 This is quality food made with fresh local produce by one of the island's top chefs. The attention to detail, presentation and service are superb and the prices are very reasonable.
Almost everything you eat at Texeda is made with local ingredients and most of the veg comes from Borja's own allotment, including the free range eggs from autoctonous Gran Canaria chickens. It also brews its own beer and, of course, makes its own mojo sauce from scratch.
Tasting menus and dishes at Texeda
We went to Texeda to try the new season's dishes, based around produce from the allotment, and can thoroughly recommend the experience. The slow-cooked mutton (sous vide at least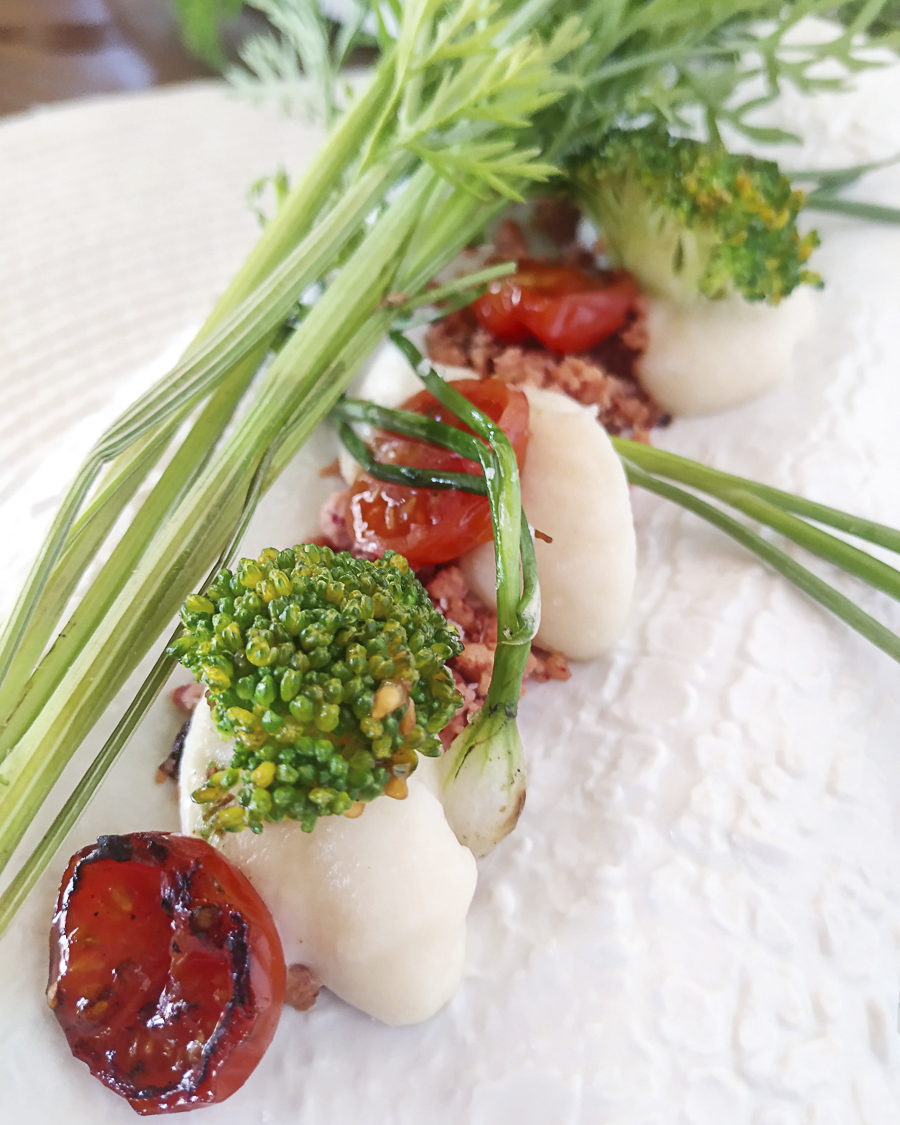 25 hours at low temperature) served with local potatoes is wonderful and the gofio escaldado, made hill-style with meat stock instead of fish, is a revelation.
Almost all the dishes on the tasting menu are also available as main courses or starters on the menu.
Where is Texeda Restaurante?
Texeda Restaurant and Brewery is located on the main street through the town and is just a few metres from the turnoff into the old part of town. Its beautifully decorated and the terrace is warm in winter and cool in summer.
Why you should eat at Texeda?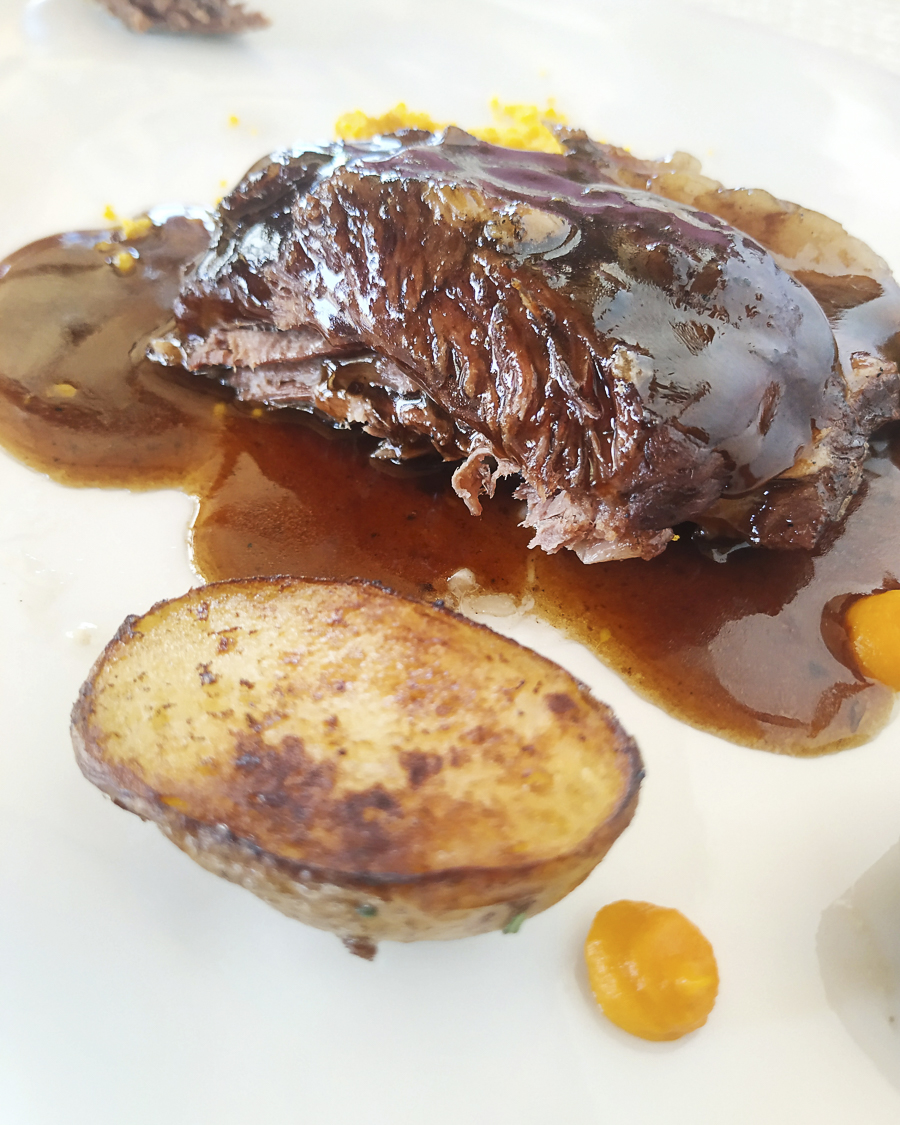 Because the best food in Gran Canaria is almost always made by local chefs with a close connection to the land and quality produce grown in the island's rich, volcanic soils.
At Texeda all this comes together and the food really is amongst the best you'll find on the island.
Oh, and because the desserts are to die for!